Case Studies
Bumping AOV by 20%: How Manifest's GPT Chatbot Transformed Mitchell Brands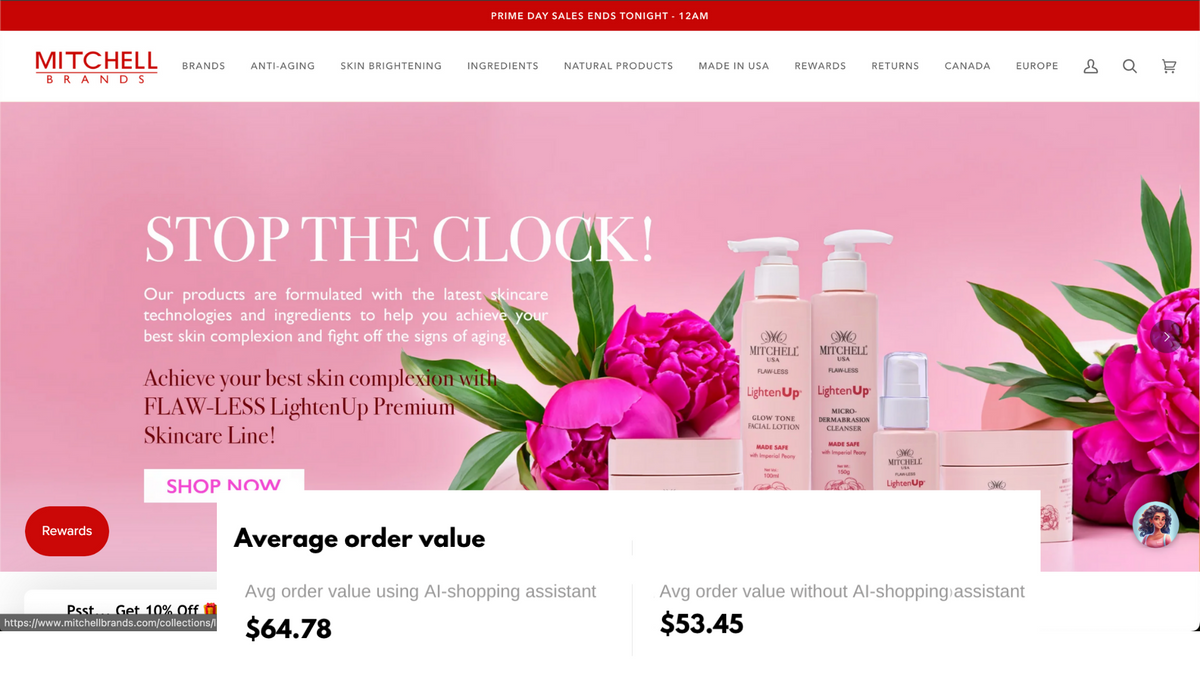 Mitchell Brands, a leading retailer of premium home goods, was looking for a way to increase its average order value (AOV). After trying a number of different strategies, they decided to implement Manifest's GPT chatbot, which is designed to personalize the shopping experience and encourage customers to add more items to their carts.
The results were impressive. Mitchell Brands saw a 20% increase in its AOV after implementing Manifest's GPT chatbot. This boost in revenue has helped Mitchell Brands to grow its business and reach more customers.
In this case study, we will discuss how Mitchell Brands implemented Manifest AI's GPT chatbot and the strategies it used to increase its AOV. We will also share the results of the implementation and discuss how other businesses can use Manifest AI's GPT chatbot to improve their own AOVs.
About Mitchell Brands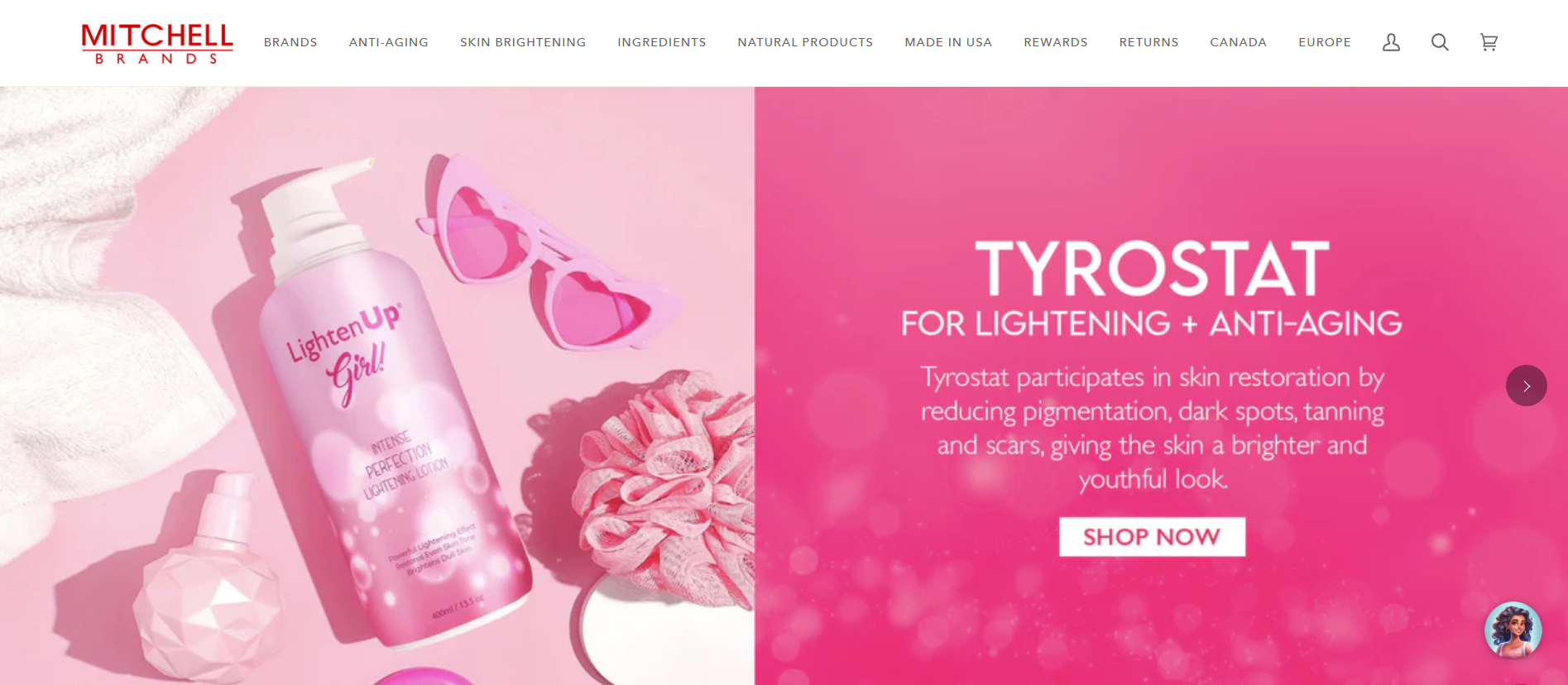 Mitchell Brands, an online health and beauty retailer, partnered with Manifest AI to implement a GPT chatbot. This case study showcases how the chatbot delivered a substantial 20% increase in Average Order Value (AOV) while enhancing the overall customer experience.
Challenge
Mitchell Brands faced challenges, including stagnant AOV and missed upselling opportunities due to unanswered customer queries. They needed a solution to boost AOV and streamline customer interactions.
The Solution: Manifest AI's GPT Chatbot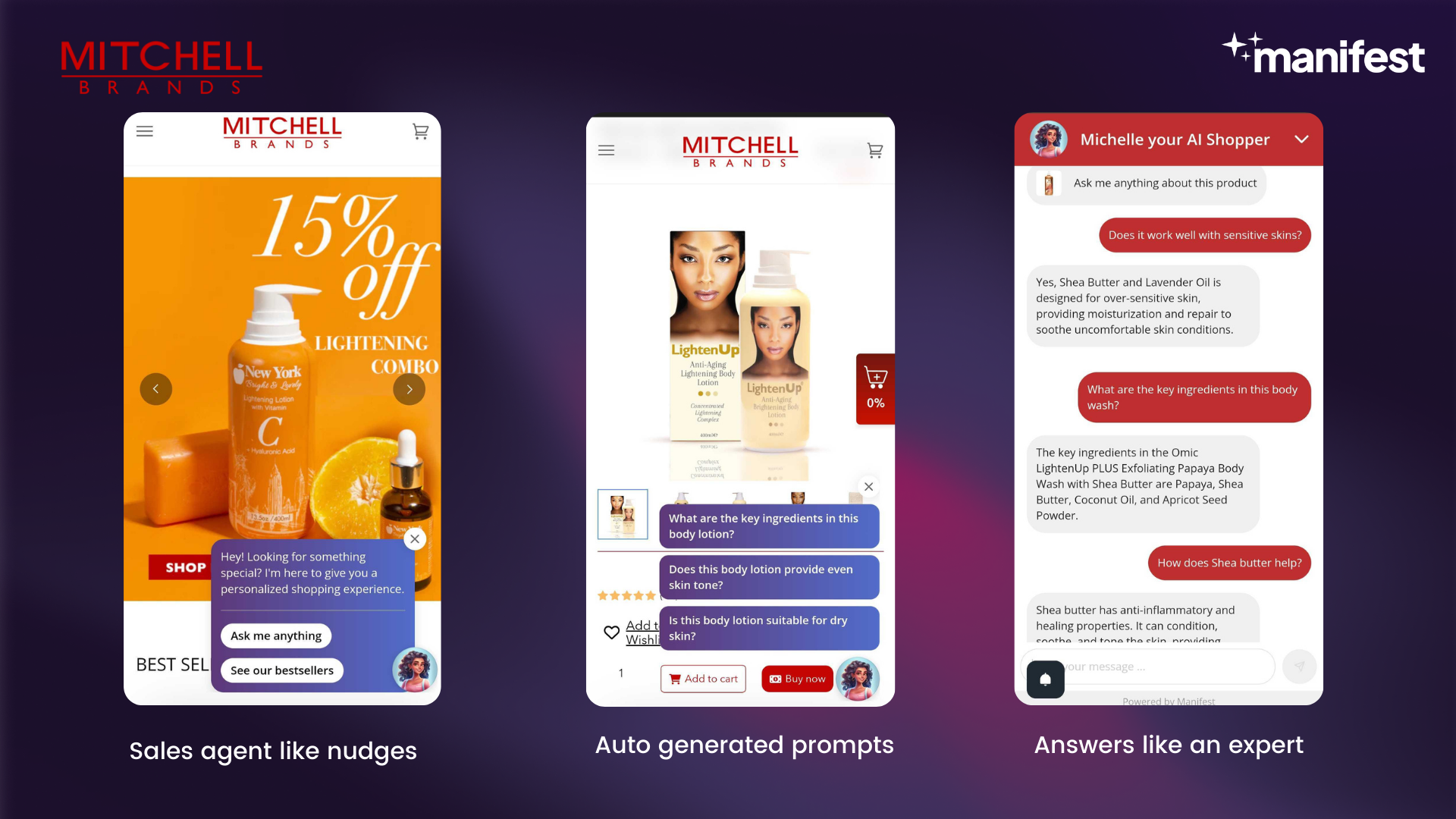 The brand receives visitors who are very particular about the products they apply to their bodies. These visitors need education about the ingredients and their effects. Manifest's GPT chatbot was implemented to provide real-time responses, personalized product recommendations, and upselling assistance, seamlessly integrated into Mitchell Brands' website.
Instantly after installation, the Manifest app synced and trained the AI chatbot around all the products, blogs, and order status details available on their Shopify store. Since Manifest uses OpenAI's ChatGPT it could pull in additional information about the effect of the ingredients used to answer product-related queries like an expert.
For additional information, the brand utilized the custom data upload where they clubbed bot responses with product upsell recommendations thereby increasing the overall Average order value.
Results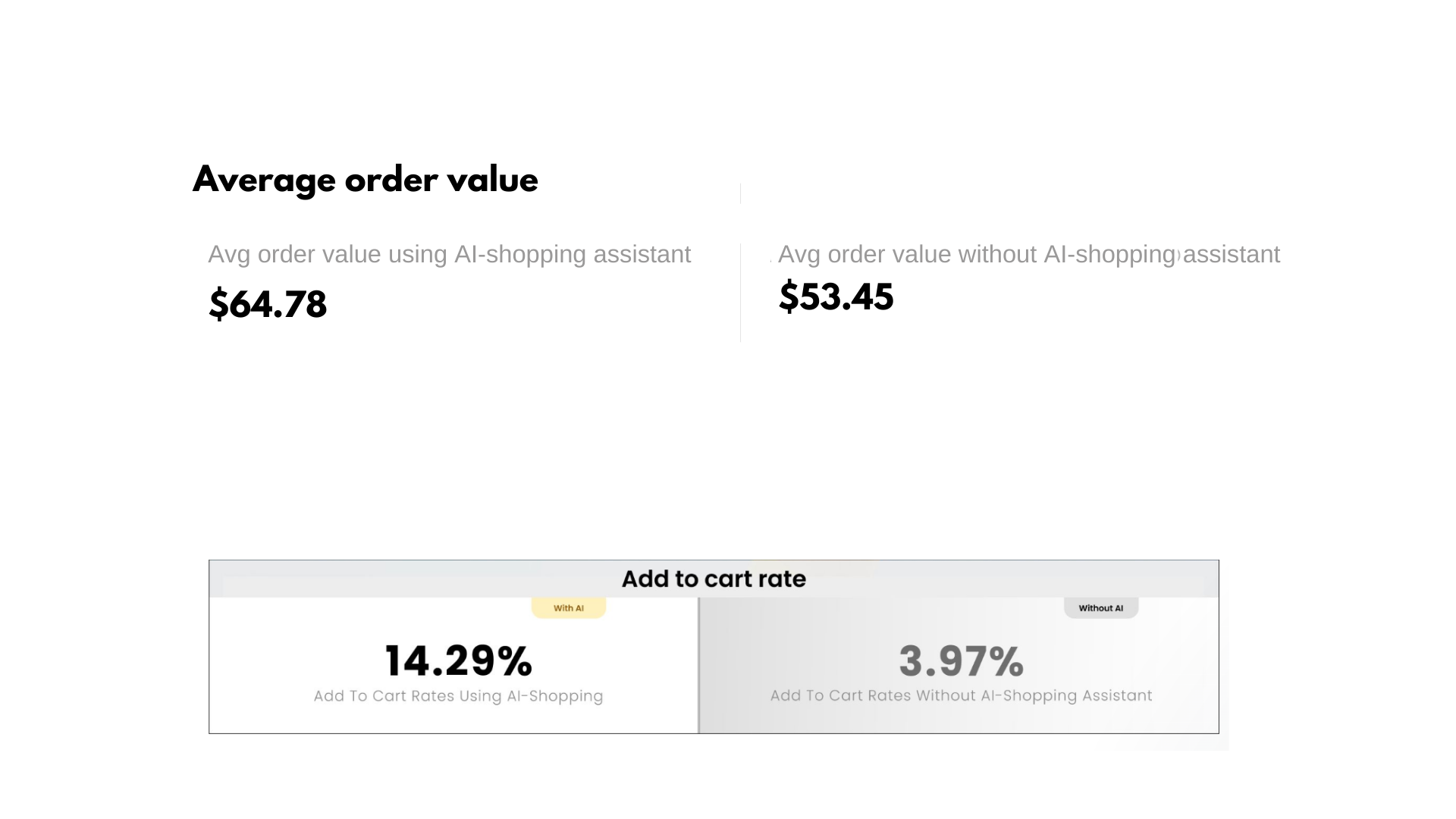 The chatbot's implementation resulted in impressive outcomes:
20% AOV Increase: The chatbot effectively upsold and cross-sold products, boosting AOV through personalized recommendations.
Improved Customer Satisfaction: Customers reported higher satisfaction levels with quicker and accurate responses.
Reduced Support Workload: Routine inquiries were efficiently handled by the chatbot, allowing support agents to focus on complex issues.
Conclusion
Manifest's GPT chatbot not only enhanced customer engagement but also significantly boosted AOV at Mitchell Brands. This case study exemplifies the transformative impact of AI chatbots in enhancing e-commerce revenue and customer experiences. Mitchell Brands plans to continue and extend Manifest app for more brands under the Mitchell group.