Case Studies
Printkeg: 2.5x conversion rate with GPT chatbot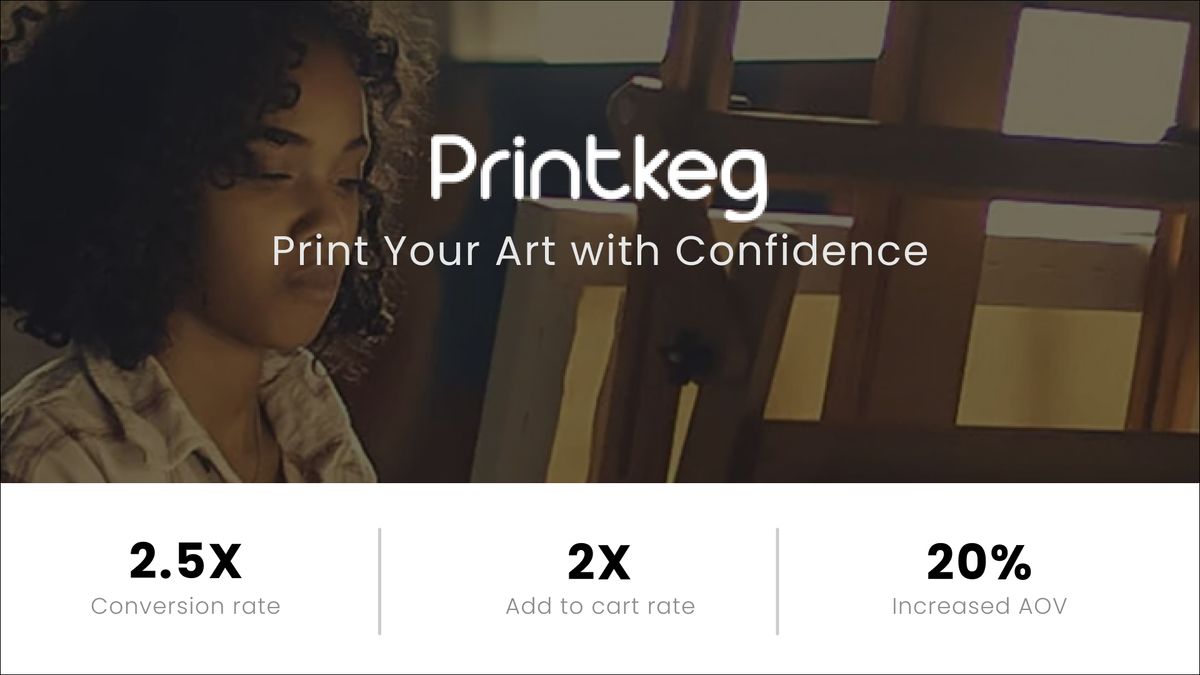 Printkeg is a leading online retailer of custom printed apparel and accessories. In order to boost conversion rates, Printkeg implemented Manifest AI, a GPT-powered shopping assistant on its website. The shopping assistant provides customers with personalized recommendations, answers their questions, and helps them find the perfect products for their needs.
The results have been impressive. Conversion rates have increased by 15% since the shopping assistant was implemented. Customers also report being more satisfied with their shopping experience, and they are more likely to return to Printkeg to make future purchases.
In this case study, we will discuss how Printkeg implemented its GPT-powered shopping assistant and the strategies it used to boost conversion rates. We will also share the results of the implementation and discuss how other retailers can use GPT to improve their own shopping experiences.
About Printkeg
Printkeg is an online printing company based in South Carolina. Founded in 2008 by Chris and Tony, the company's core values revolve around delivering exceptional customer service and making high-quality printing services affordable.
The Challenge
Printkeg faced a challenge common among e-commerce businesses. Visitors landing on their website often had specific questions that required personalized responses. However, providing one-to-one customer interactions at scale was proving to be a significant hurdle. This limitation was negatively impacting their conversion rate. Printkeg set out with two primary objectives:
Efficiently handle customer inquiries in real-time and at scale.
Improve the website's conversion rate.
The Solution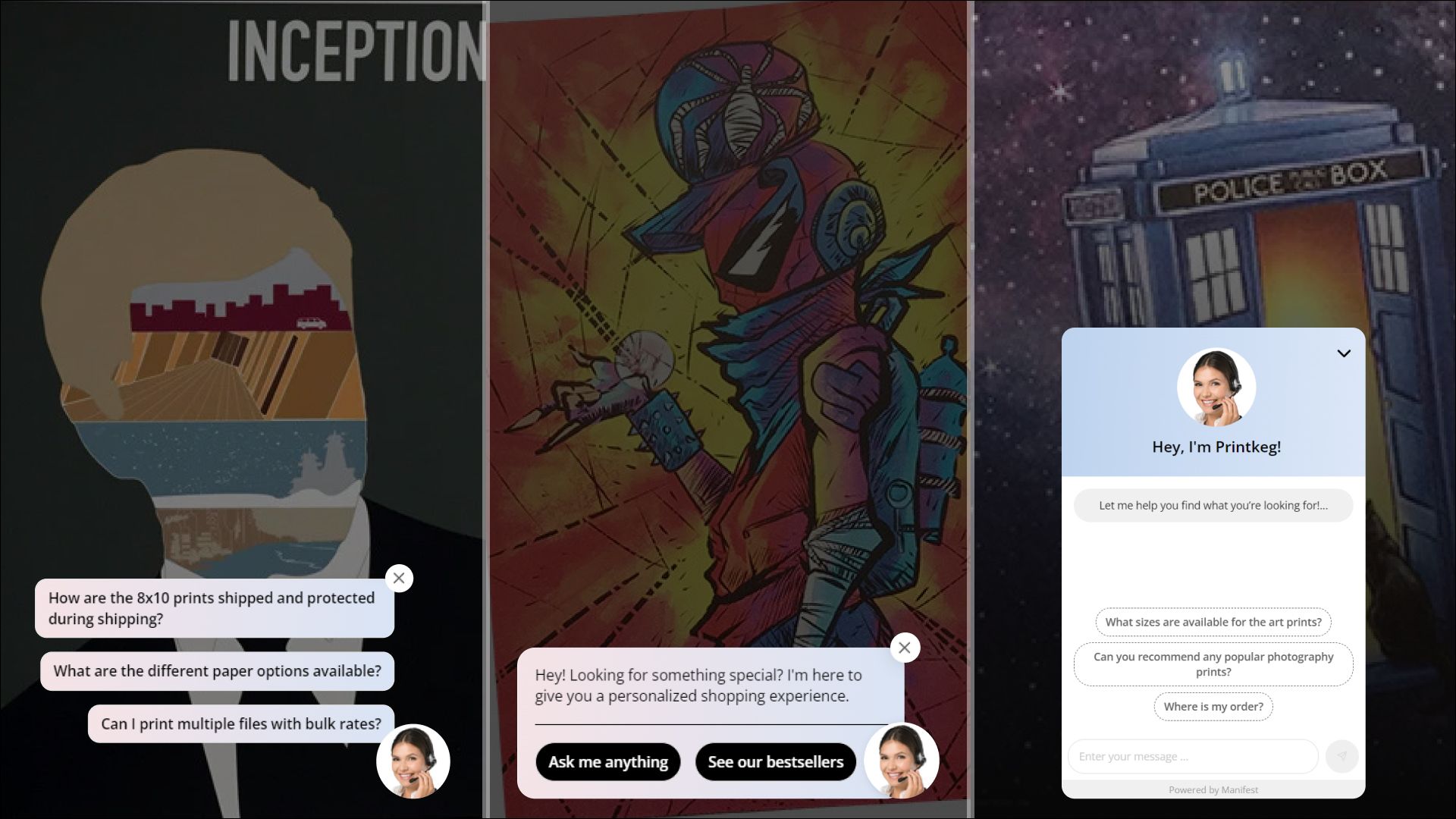 To address these challenges, Printkeg decided to implement Manifest, a GPT-powered shopping assistant on their Shopify website. The implementation process was remarkably swift, taking less than 5 minutes from installation to making the chatbot live on their store. The Shopify chatbot was designed to learn from the wealth of information available on Printkeg's Shopify platform, including product descriptions, blogs, FAQs, and more. Within just 5 minutes from installation, the chatbot was ready to provide assistance.
How It Made a Difference:
The chatbot swiftly addressed all customer inquiries related to the store.
It offered personalized product recommendations tailored to individual customer needs.
The chatbot engaged users like a helpful sales agent, preventing potential drop-offs.
It remained available to assist customers 24/7.
The Results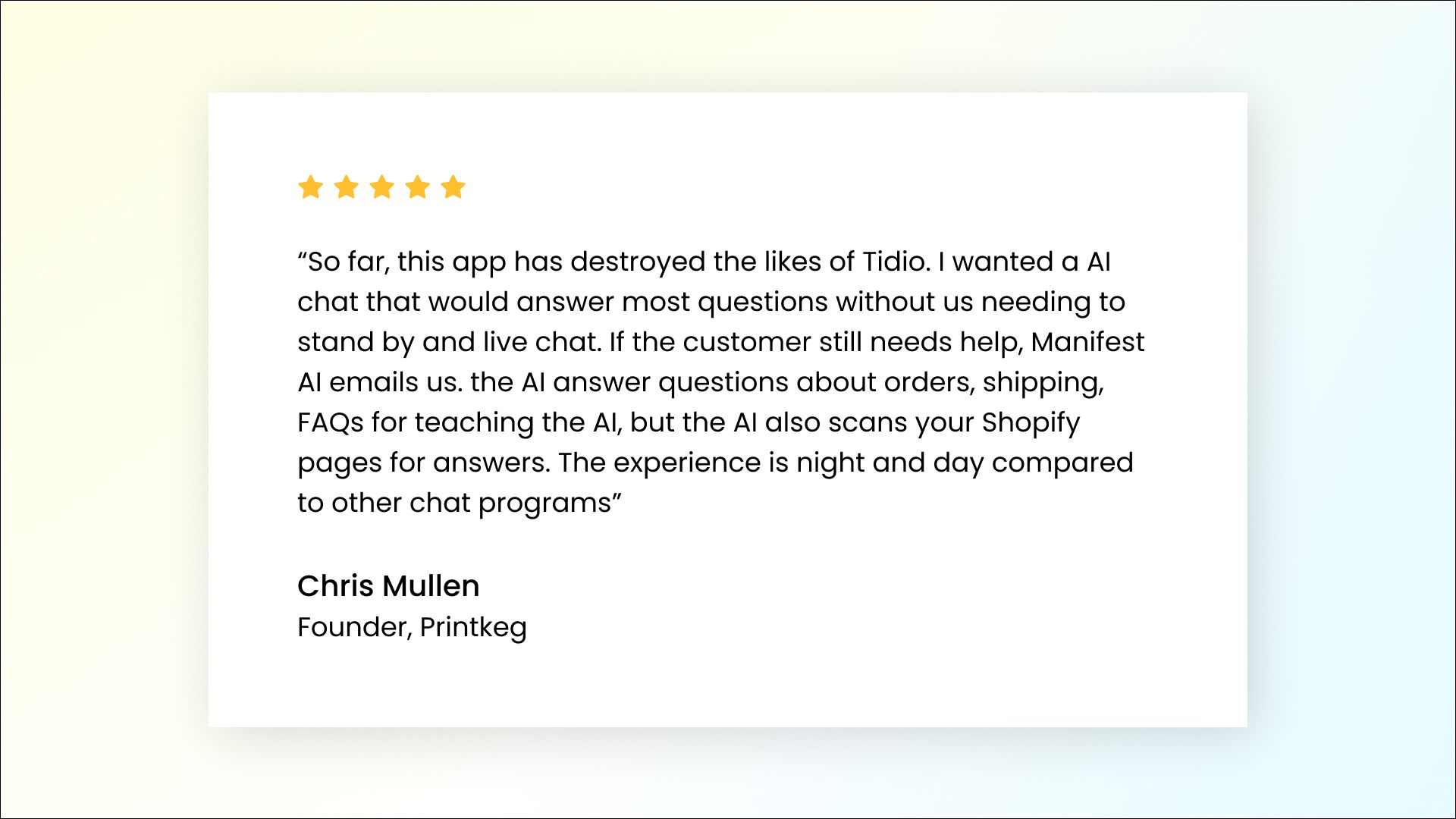 The implementation of the GPT chatbot yielded impressive results for Printkeg:
Within just one week of implementation, they experienced a remarkable 2.5x increase in their conversion rate.
Customer engagement improved significantly, leading to a reduction in user bounce-off rates.
The availability of the chatbot round the clock led to an 80% reduction in customer support costs.
Conclusion
The GPT-powered shopping assistant, Manifest AI proved to be a transformative solution for Printkeg. It not only significantly boosted their website's conversion rate but also enhanced the overall customer experience. This case study serves as a testament to the positive impact of AI-driven solutions in the realm of e-commerce.
Install the GPT powered Manifest AI today to boost conversion rates and improve the customer experience.