The Importance of Multilingual Customer Support for E-commerce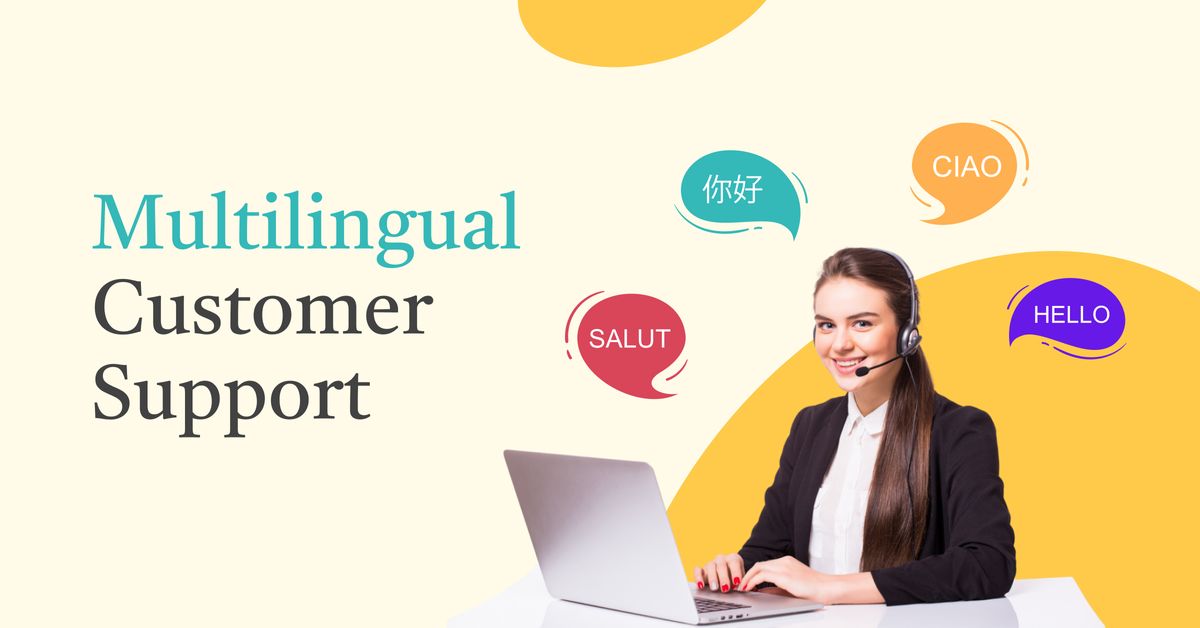 In today's globalized world, e-commerce businesses need to be able to cater to customers from all over the globe. This means providing multilingual customer support. Multilingual customer support is essential for providing a positive customer experience and building trust with customers from different cultures.
Read the full blog to learn more about the importance of multilingual customer support for e-commerce businesses and how to implement it effectively.
Challenges in Multilingual Customer Support in E-commerce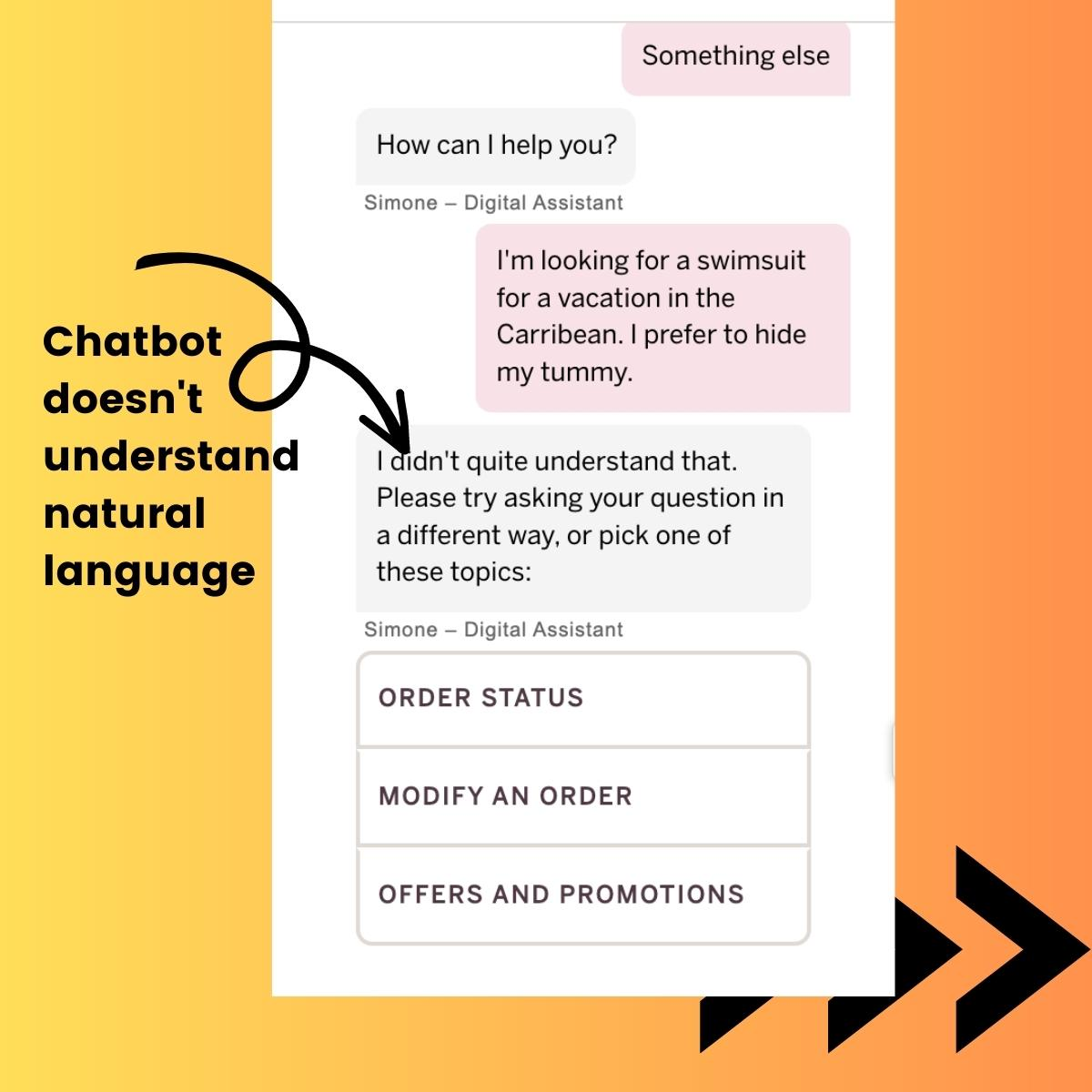 Multilingual customer support in e-commerce presents several unique challenges that businesses need to address in order to provide a seamless and satisfying experience for customers. Here are some of the key challenges:
Language Diversity: E-commerce businesses often serve customers from various regions and linguistic backgrounds. Managing customer inquiries and providing support in multiple languages can be challenging, especially when you have limited language resources available.
Resource Allocation: Maintaining a multilingual support team with agents proficient in different languages can be costly. Allocating the right resources to effectively manage customer queries in each language is a complex task.
Quality Control: Ensuring consistency in customer service quality across languages can be difficult. Differences in language proficiency and cultural nuances may impact the customer experience.
Response Time: Providing timely responses in multiple languages can be challenging, especially during peak periods. Customers expect quick responses, and delays due to language barriers can lead to frustration.
Content Localization: Adapting product descriptions, website content, and marketing materials to different languages and cultures is time-consuming and requires a good understanding of local preferences.
Technical Integration: Managing a multilingual e-commerce platform often involves integrating translation and localization tools, which may not always work seamlessly, leading to technical issues.
Cultural Sensitivity: Different cultures have varying preferences, customs, and taboos. Businesses need to be aware of these differences to avoid cultural insensitivity in their customer interactions and marketing.
Scalability: As an e-commerce business expands, it needs to scale its multilingual support accordingly, which can be complex and costly.
Translation Quality: Accurate translation of product descriptions and terms and conditions is crucial to prevent misunderstandings, disputes, and potential legal issues.
Compliance and Legal Requirements: E-commerce businesses must comply with various legal and regulatory requirements in different countries. This includes providing customer support in specific languages, which can be challenging to navigate.
Importance of Providing Multilingual Customer Support
Providing multilingual customer support is crucial for businesses, especially in our increasingly globalized world. Here are several key reasons highlighting the importance of offering support in multiple languages:
Enhanced Customer Experience: Multilingual customer support demonstrates a commitment to serving a diverse customer base. When customers can interact with your business in their preferred language, it enhances their overall experience and satisfaction.
Broadened Customer Base: Offering support in multiple languages opens your business to a larger audience. It allows you to tap into new markets and attract customers who may not be proficient in your primary language.
Competitive Advantage: In a competitive e-commerce landscape, providing multilingual support can set you apart from competitors who offer support in only one language. It can be a unique selling point that attracts customers.
Increased Trust and Credibility: Customers are more likely to trust and do business with companies that can communicate with them in their native language. Multilingual support builds trust and credibility with diverse customer segments.
Reduced Language Barriers: Language barriers can lead to misunderstandings, frustration, and missed sales opportunities. Multilingual support reduces these barriers, leading to more effective communication and problem resolution.
Global Expansion: If you have plans to expand your e-commerce business to international markets, multilingual support is essential. It facilitates the transition into new markets and helps you adapt to local customs and languages.
Legal and Regulatory Compliance: In some regions, there are legal requirements to provide customer support in the official or commonly spoken languages of that area. Complying with these regulations is crucial to avoid legal issues.
Improved Customer Retention: Happy and satisfied customers are more likely to remain loyal to your brand. Multilingual support can contribute to higher customer retention rates, as customers are more likely to return when they know they can receive assistance in their language.
Reduced Returns and Disputes: Clear and effective communication can prevent misunderstandings about product details, warranties, and returns. Multilingual support can reduce the likelihood of returns and disputes related to language issues.
Market Research and Feedback: Multilingual support enables you to gather insights from diverse customer groups. Customer feedback in various languages can provide valuable information for product improvement and market research.
Benefits of Multilingual Support Chat in E-commerce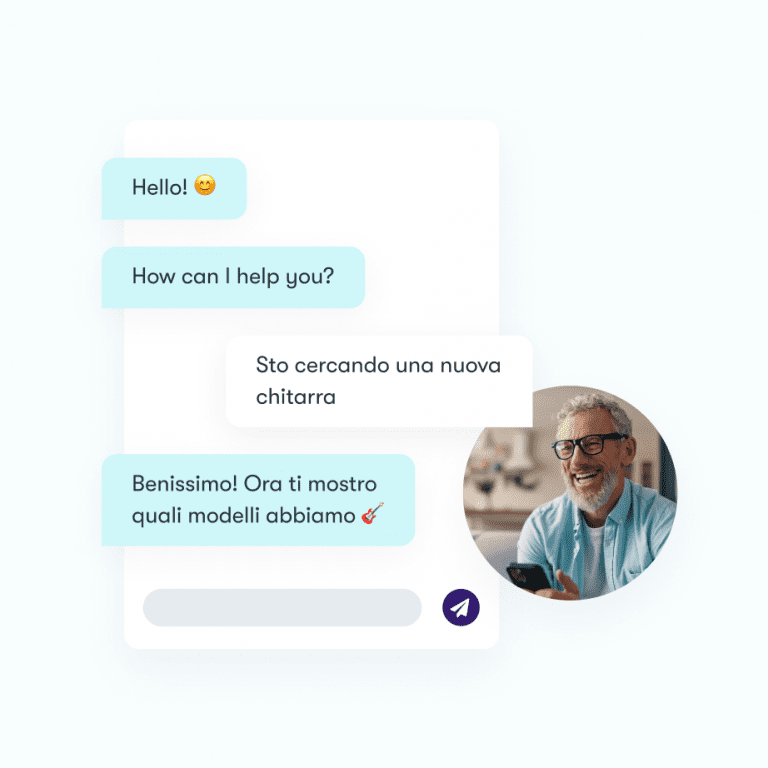 Multilingual support chat in e-commerce can offer several significant benefits for both businesses and customers. Here are some of the key advantages:
Wider Customer Reach: Multilingual support chat allows you to connect with customers from around the world, regardless of their native languages. This broadens your potential customer base and can help you tap into new markets.
Enhanced Customer Experience: When customers can communicate with your support team in their preferred language, it leads to a more personalized and positive experience. This, in turn, increases customer satisfaction and loyalty.
Improved Communication: Language barriers can lead to misunderstandings and frustration. Multilingual chat support enables clearer and more effective communication, reducing the likelihood of misinterpretation.
Faster Problem Resolution: Real-time chat support can often resolve issues more quickly compared to email or phone support. This can lead to higher customer satisfaction and a better overall experience.
Cost-Efficiency: Chat support can be more cost-effective than phone support since it allows agents to handle multiple chat sessions simultaneously, reducing the need for a large team of agents.
Increased Sales: Chat support can also be used proactively to guide customers through the purchasing process, answer questions, and provide product recommendations, ultimately boosting sales and reducing cart abandonment rates.
Scalability: As your e-commerce business expands into new markets, multilingual chat support is relatively easy to scale up, allowing you to adapt to growing demand.
Competitive Advantage: Offering multilingual chat support can set you apart from competitors who may not provide this service. It can be a unique selling point that attracts international customers.
Brand Image and Reputation: A business known for its multilingual support chat is perceived as more customer-centric and committed to inclusivity, which can enhance its brand image and reputation.
Analytics and Data Collection: Multilingual chat platforms often provide valuable data and insights on customer behavior, preferences, and pain points. This data can be used for business intelligence, customer service improvements, and product development.
Leveraging Technology for Multilingual Support in E-commerce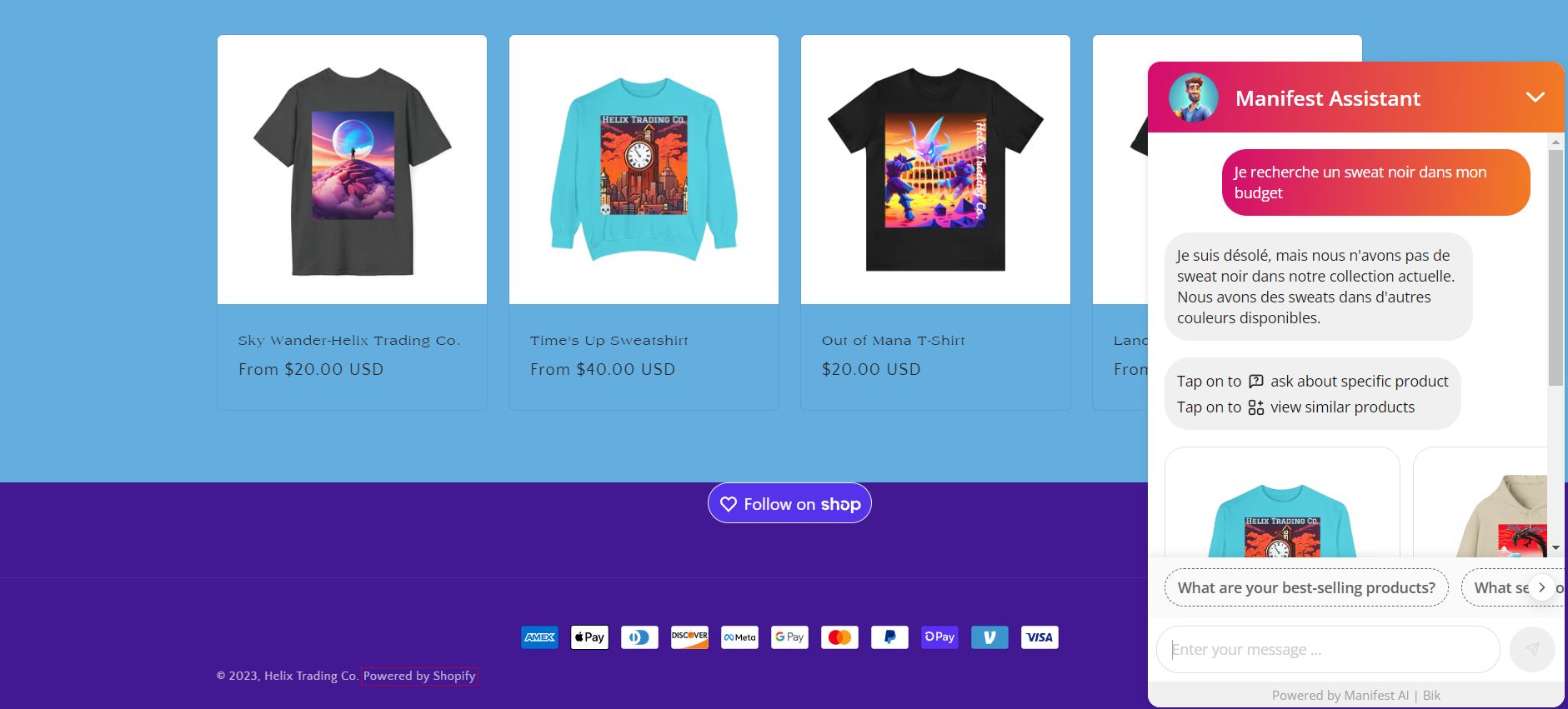 In today's interconnected world, e-commerce businesses are increasingly turning to technology to provide effective multilingual support. This move towards enhanced customer service has been notably exemplified through the application of platforms like Manifest AI.
Manifest AI, a dynamic and innovative technology solution, is helping e-commerce companies bridge language gaps and create a more inclusive environment for their customers. By utilizing Manifest AI, businesses can seamlessly integrate multilingual support into their customer service strategies. This technology facilitates clear and efficient communication by translating and interpreting various languages, ensuring that customers from different linguistic backgrounds can access the information and assistance they need.
By incorporating Manifest AI and similar technologies, e-commerce enterprises can deliver a superior customer experience, foster trust, and tap into a broader international customer base. In a global marketplace, leveraging technology to provide multilingual support has become an essential element for success, allowing businesses to navigate language barriers and offer tailored assistance to customers around the world.Future of Multilingual Support in E-commerce
Conclusion
Multilingual customer support is essential for e-commerce businesses that want to succeed in the global market. It allows businesses to provide a positive customer experience and build trust with customers from different cultures.
According to a recent study by Common Sense Advisory, 72% of global consumers are more likely to do business with a company that provides customer support in their own language. Additionally, 63% of global consumers are more likely to recommend a company to others if they receive customer support in their own language.