Is Shopify Legit? A Detailed Review of the Platform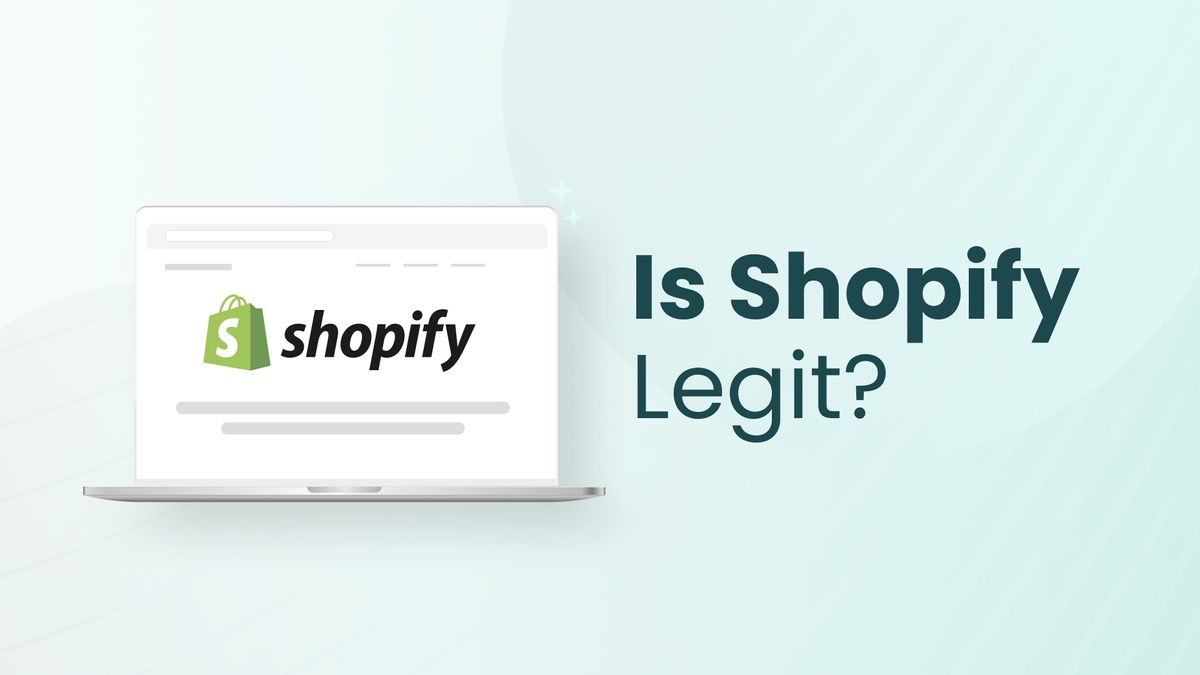 Shopify is one of the most popular e-commerce platforms in the world, with over 1.7 million merchants using it to sell their products online. But is Shopify legit? Is it a safe and secure platform for businesses to use?
In this blog post, we will take a detailed look at Shopify to answer these questions. We will explore the features of Shopify that make it a legitimate platform, as well as the success stories of businesses that have used Shopify, often with the help of powerful AI tools like Manifest AI. We will also address some of the concerns that people have about Shopify, such as its fees and customer support.
By the end of this blog post, you will have a better understanding of whether or not Shopify is a legit platform for your business. So whether you are just starting out or you are looking to switch e-commerce platforms, read on to learn more about Shopify.
Is Shopify Legit? 6 Reasons to Prove It
When it comes to choosing an e-commerce platform, the legitimacy and reliability of your choice are paramount. Shopify, one of the most popular e-commerce tools globally, has earned its reputation as a legitimate and trusted platform for online businesses. Here are six compelling reasons that prove Shopify's legitimacy:
1. Trusted by Millions: Shopify powers over a million online businesses worldwide. Its extensive user base includes a wide range of industries and business sizes, from startups to Fortune 500 companies. This widespread adoption showcases its legitimacy and versatility.
2. Secure Transactions: Security is a top priority for Shopify. The platform is equipped with robust security features, including SSL encryption, to protect sensitive customer data during transactions. Shopify also complies with industry standards and regulations.
3. Extensive App Ecosystem: Shopify offers a vast ecosystem of third-party apps and integrations that can enhance the functionality of your online store. These apps undergo rigorous scrutiny, ensuring that they are reliable and trustworthy.
4. Excellent Customer Support: Shopify provides 24/7 customer support through various channels, including live chat, email, and phone. Their support team is known for its responsiveness and expertise, helping users resolve issues promptly.
5. Transparent Pricing: Shopify's pricing plans are straightforward and transparent. There are no hidden fees or surprise charges, making it easy for businesses to budget and plan their expenses.
6. Trusted by Big Brands: Many well-known brands and businesses, such as Kylie Cosmetics, Gymshark, and Allbirds, trust Shopify to power their online stores. These endorsements from reputable companies speak volumes about the platform's legitimacy.
Features of Shopify that make it a legitimate platform
Here are some of the features of Shopify that make it a legitimate platform:
Ease of use: Shopify is a user-friendly platform that is easy to set up and use. Even if you don't have any technical experience, you can create a beautiful and professional-looking online store with Shopify.
Security: Shopify is a secure platform that uses the latest security technologies to protect customer data. It is also PCI compliant, which means that it meets the highest security standards for storing and processing credit card data.
Customer support: Shopify offers excellent customer support. You can contact them through live chat, email, or phone.
Flexibility and scalability: Shopify is a flexible platform that can grow with your business. As your business grows, you can easily add more products, features, and sales channels.
Secure Payment Processing: Shopify ensures secure transactions with its built-in payment gateway, fraud prevention tools, and compliance with industry standards. Customers can shop with confidence.
Integrations with other apps and services: Shopify integrates with a variety of other popular apps and services, such as Google Analytics and Mailchimp. This allows you to extend the functionality of your Shopify store and connect it with other systems you use.
A wide range of features and customization options: Shopify offers a wide range of features and customization options, so you can create a store that looks and functions the way you want it to.
Is Shopify Legit? check pros & cons of Shopify
Here are the pros & cons of Shopify to consider:
Pros:
Easy to use
Secure
Scalable
Affordability
A wide range of features and customization options
Excellent customer support
Integrations with other apps and services
Cons:
Fees can be high
Customer support can be slow at times
Not as customizable as some other platforms
Is Shopify Worth it?
Whether or not Shopify is worth it depends on your specific needs and budget. Here are some factors to consider:
Your budget: Shopify's fees can be high, so it is important to factor this into your decision. The basic Shopify plan costs $29 per month, but there are also more expensive plans that offer more features and functionality.
The size of your business: Shopify is a scalable platform, so it can grow with your business. However, if you are a small business, you may want to consider a more affordable platform.
Your needs: Make sure that Shopify has the features and customization options that you need. Shopify offers a wide range of features, but it may not have everything you need.
Your experience level: Shopify is a relatively easy platform to use, but it may be too complicated for some people. If you are not familiar with e-commerce, you may want to consider a more user-friendly platform.
Overall, Shopify is a great option for businesses of all sizes. It is a secure, scalable, and feature-rich platform that can help you grow your business. With Shopify, Ecommerce is worth it!
Shopify Review
Ease of Use (5/5): User-friendly setup and management.
Design (4.5/5): Customizable themes for unique stores.
E-Commerce Features (5/5): Powerful tools, apps, and marketing.
Mobile Responsiveness (5/5): Optimized for mobile shoppers.
Payment Options (5/5): Multiple gateways, including Shopify Payments.
Security (5/5): Strong SSL encryption and PCI compliance.
Customer Support (4.5/5): 24/7 assistance and knowledge base.
Pricing (4/5): Competitive plans but can be costly for small businesses.
Scalability (5/5): Suitable for businesses of all sizes.
SEO (4.5/5): SEO-friendly with customization options
Success stories of businesses that have used Shopify
Here are some success stories of businesses that have used Shopify:
Fashion Nova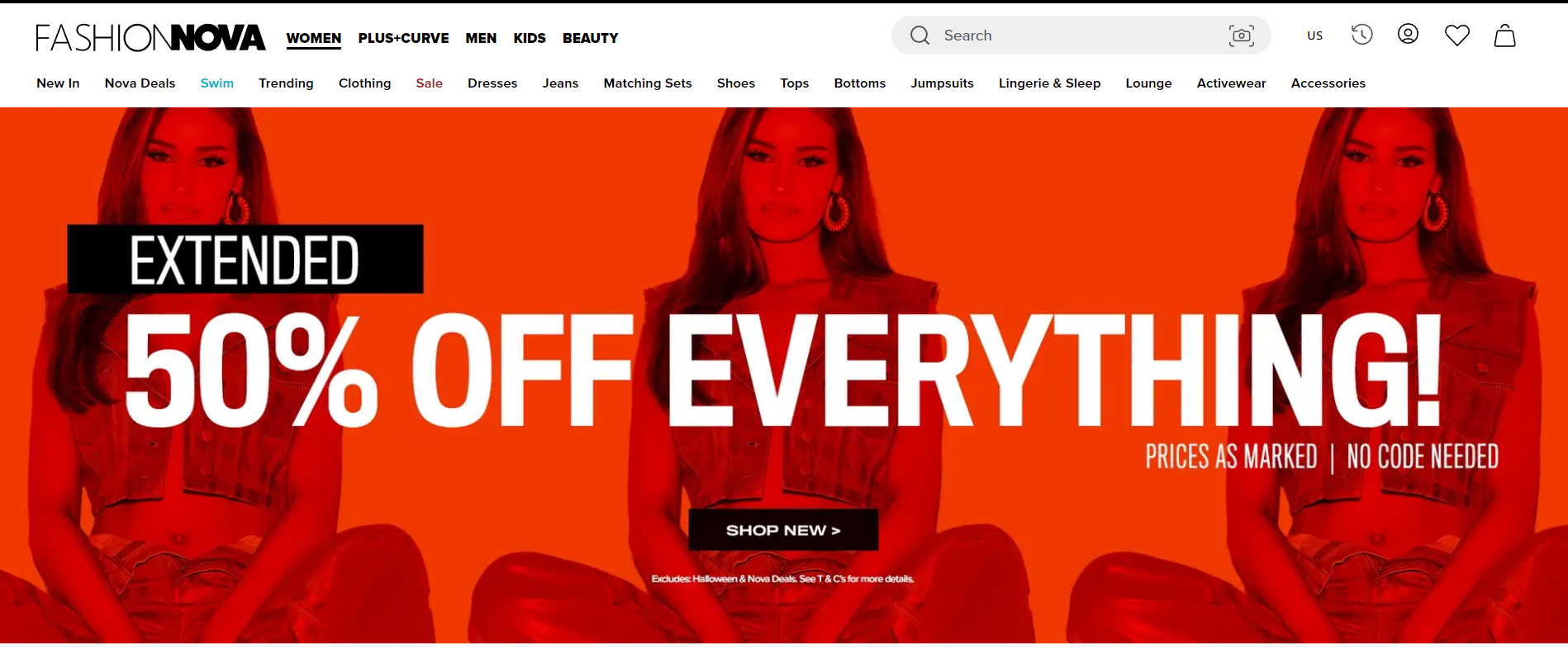 This fast-fashion brand leveraged Shopify to become one of the most prominent names in online fashion retail. With its trendy styles and effective use of social media marketing, Fashion Nova grew into a billion-dollar empire.
Allbirds

The sustainable footwear brand, Allbirds, used Shopify to create a seamless online shopping experience for eco-conscious consumers. With a strong focus on comfort and sustainability, they quickly gained a loyal customer base.
Kylie Cosmetics

Kylie Jenner's cosmetics line, Kylie Cosmetics, took advantage of Shopify's e-commerce capabilities to launch and sell her products directly to consumers. The brand's online success and rapid growth are prime examples of Shopify's scalability.
MVMT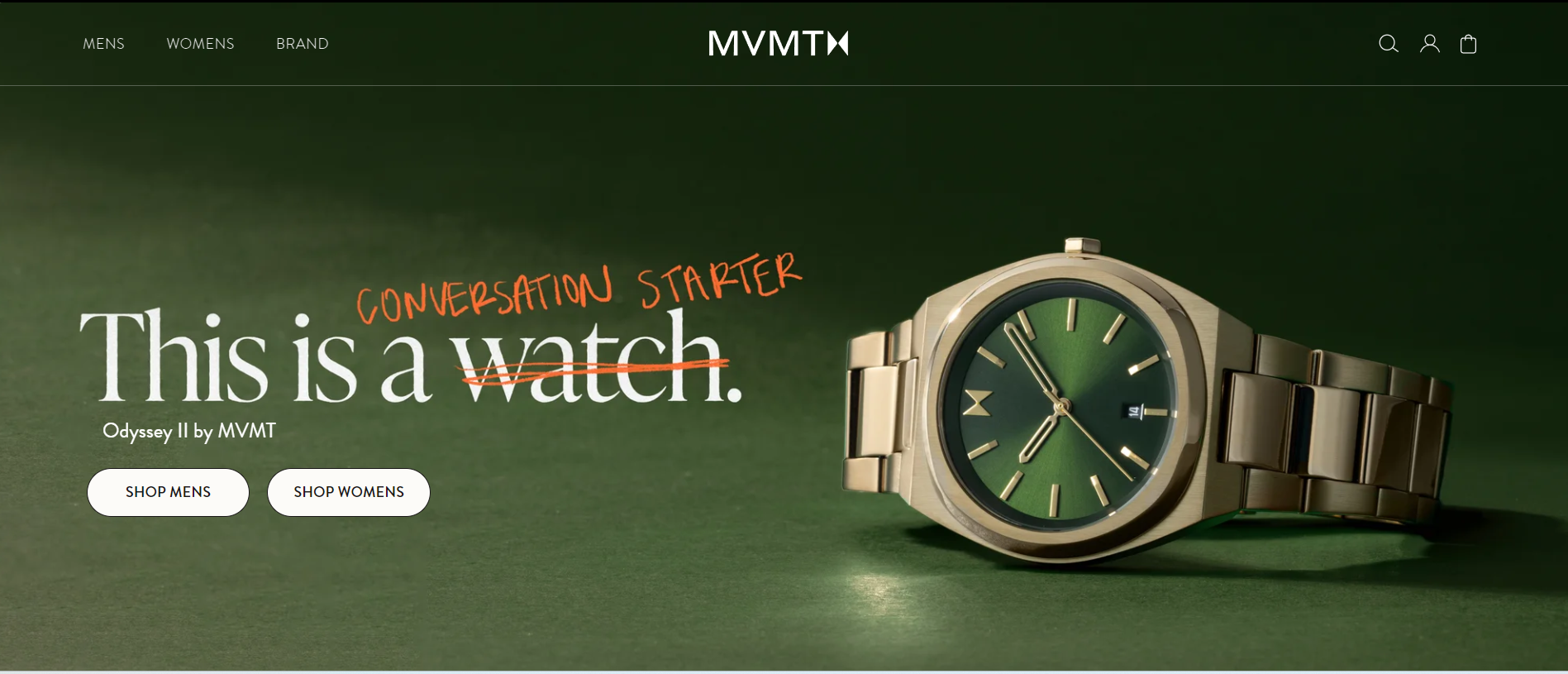 MVMT, a stylish watch and accessory company, relied on Shopify to provide customers with an easy and enjoyable shopping experience. They managed to grow their brand globally, with a strong online presence.
Bulletproof Coffee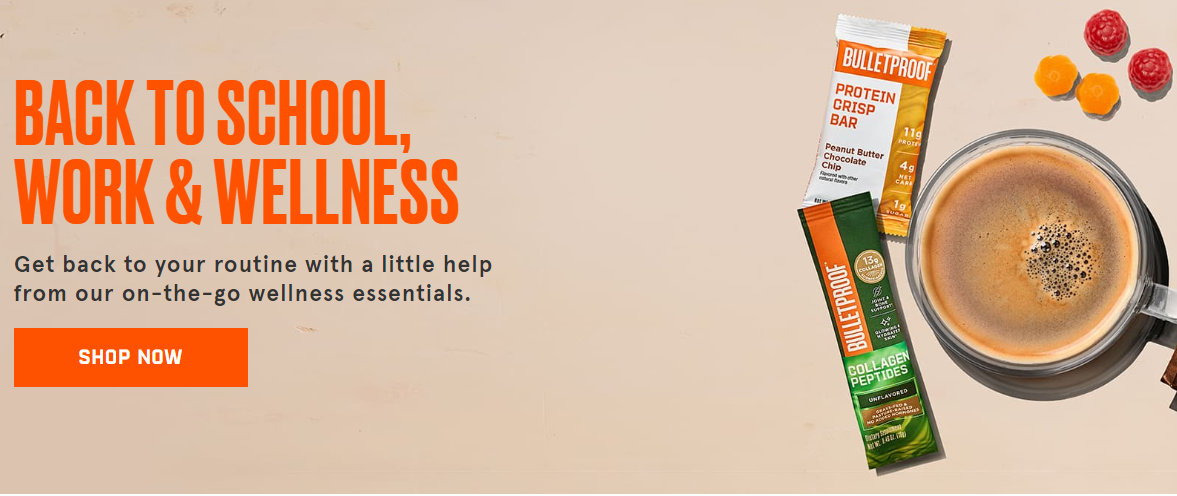 Known for its unique coffee and health products, Bulletproof Coffee used Shopify to establish itself as a leader in the health and wellness industry. They seamlessly integrated e-commerce with content marketing to educate and engage customers.
Gymshark

Gymshark, a fitness apparel brand, utilized Shopify to create an interactive online store that catered to fitness enthusiasts. They experienced rapid growth and international expansion, thanks to their e-commerce growth strategies.
Death Wish Coffee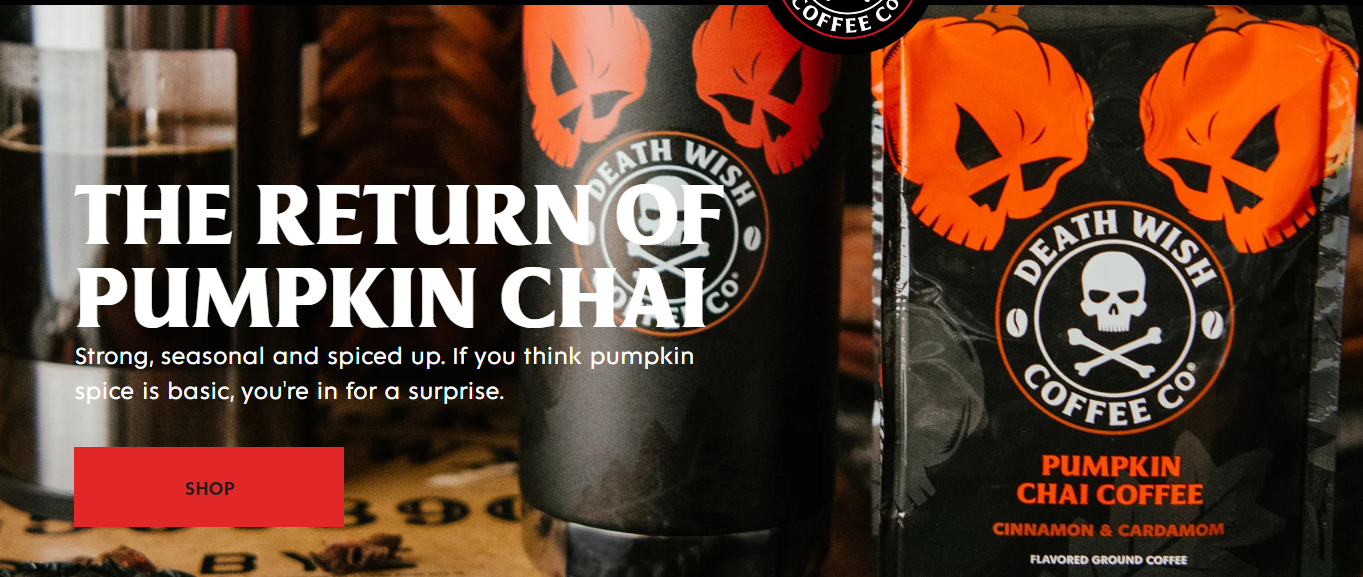 This small coffee company gained worldwide recognition after winning a Shopify contest. Their engaging Shopify store, combined with creative marketing, helped them become one of the strongest players in the coffee industry.
Top 5 Shopify Scams you need to know
While Shopify is a legitimate and reputable e-commerce platform, like any online ecosystem, it can attract fraudulent activities. Here are the top 5 Shopify scams you should be aware of:
Fake Dropshipping Gurus: Be cautious of individuals or websites claiming to be "dropshipping gurus" who promise quick riches through dropshipping on Shopify. Many of these self-proclaimed experts offer expensive courses or ebooks that often contain outdated or generic information. Genuine success in dropshipping requires hard work, research, right dropshipping apps, and a solid business plan.
Phishing Scams: Some scammers send phishing emails or messages that appear to be from Shopify, asking for sensitive information like login credentials or payment details. Always verify the sender's authenticity and avoid clicking on suspicious links.
Counterfeit Product Sales: Be wary of sellers on Shopify who offer counterfeit or fake products, especially in niches like fashion and electronics. These products can damage your brand's reputation and lead to legal issues.
Subscription App Scams: Some third-party apps in the Shopify App Store may promise free trials but end up charging your account without your consent. Always review the terms and conditions of any app and check for hidden fees.
Dropshipping Supplier Fraud: When sourcing products from dropshipping suppliers, research their legitimacy. Some suppliers may disappear after receiving payments, leaving you with unfulfilled orders and unhappy customers.
Shopping safely on Shopify is essential to protect your personal and financial information. Here are some tips to ensure a secure shopping experience:
Choose Reputable Stores: Stick to well-known and established Shopify stores with a history of positive reviews. Research the store's reputation and customer feedback before making a purchase.
Check for HTTPS: Ensure the website has "https://" in the URL and a padlock icon in the address bar. This indicates that the site uses SSL encryption to protect your data during transactions.
Use Secure Payment Methods: Opt for trusted payment methods like credit cards, PayPal, or Apple Pay, which offer additional layers of security and buyer protection. Avoid wire transfers or cryptocurrency payments to unknown sellers.
Be Wary of Too-Good-To-Be-True Deals: If a deal seems too good to be true, it probably is. Be cautious of heavily discounted products or suspiciously low prices, especially from unknown sellers.
Read Product Descriptions: Carefully read product descriptions, including sizing, specifications, and return policies. This helps avoid misunderstandings and ensures you receive what you expect.
Review Return and Refund Policies: Understand the store's return and refund policies before making a purchase. Reputable stores have clear and reasonable policies in place.
Keep Software Updated: Ensure your web browser, operating system, and antivirus software are up to date to protect against security vulnerabilities.
Use Strong Passwords: Create strong, unique passwords for your Shopify account. Enable two-factor authentication for an extra layer of security.
Beware of Phishing Emails: Be cautious of emails claiming to be from Shopify asking for personal or financial information. Verify the sender's authenticity before clicking on any links or providing sensitive data.
Check Reviews and Ratings: Read product reviews and ratings from other customers to gauge the quality and reliability of the product and seller.
Contact Customer Support: If you have any doubts or concerns, contact the store's customer support for clarification or assistance. Legitimate stores are responsive to customer inquiries.
Monitor Your Accounts: Regularly check your bank and credit card statements for any unauthorized or suspicious transactions. Report any discrepancies immediately.
Conclusion
Shopify is a legitimate platform that can be a great option for businesses of all sizes. It offers a wide range of features and customization options, as well as excellent security features and customer support. If you are looking for an easy-to-use, secure, and scalable platform with excellent customer support, then Shopify is a great option to consider.
FAQs
Here are the most frequent asked questions related to Is Shopify Legit"
Is Shopify legit or scam?
Shopify is a legitimate e-commerce platform trusted by over a million businesses worldwide. It provides a secure and reliable environment for online selling, but it's important to be cautious of potential scams by individual sellers or third-party apps. Always research and verify the legitimacy of specific stores or services on the platform
What if I got scammed on Shopify?
If you believe you've been scammed on Shopify, take these steps:
Contact the Seller: Reach out to the seller to address the issue or request a refund.
Use Dispute Resolution: If necessary, open a dispute through Shopify's Resolution Center for assistance.
Contact Shopify Support: Report the incident to Shopify's support team, providing all relevant details for their investigation and potential resolution.
Can you really make money on Shopify?
Absolutely, you can make money on Shopify. It's a popular e-commerce platform that has helped countless entrepreneurs launch successful online businesses. Success depends on factors like your niche, product quality, marketing efforts, and dedication to your store's growth.