Mastering Shopify Debut Theme Customization: Tips, Examples, and More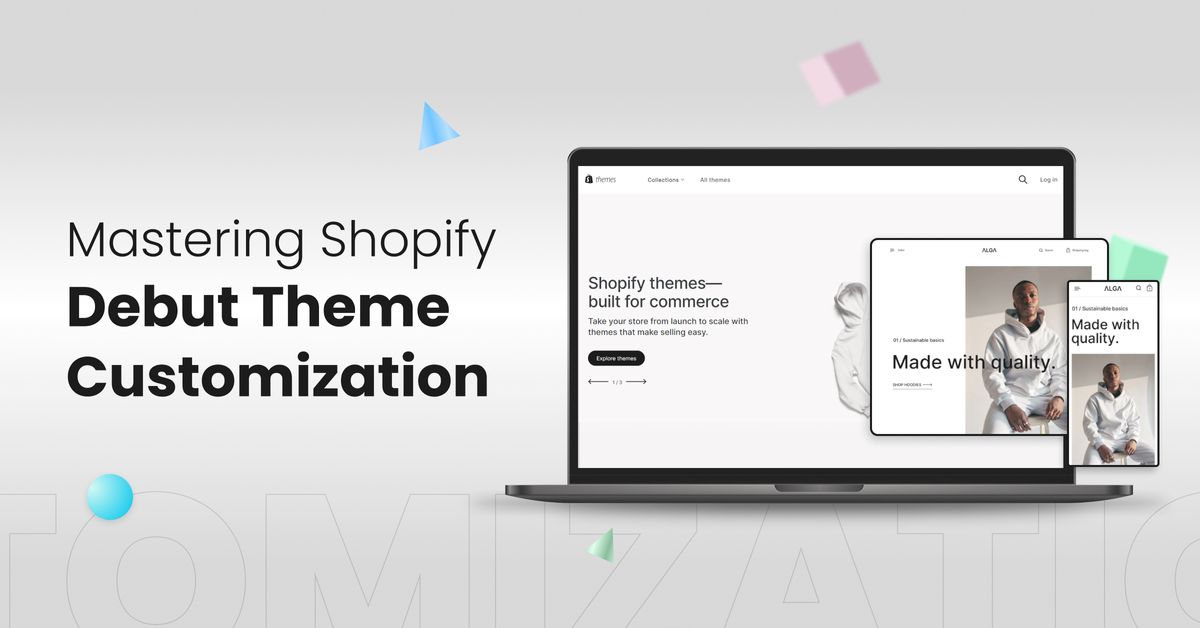 Shopify, a leading eCommerce platform, offers a range of themes to help businesses create stunning and functional online stores. Among these, the Shopify Debut theme stands out as a versatile option, catering to startups, small businesses, and those new to eCommerce. In this guide, we'll delve into the world of Shopify Debut theme customization, addressing key aspects such as removing the "Powered by Shopify" tag, creating drop-down menus, exploring the Debut 2.0 version, and providing examples that showcase the theme's potential.
About Shopify Debut Theme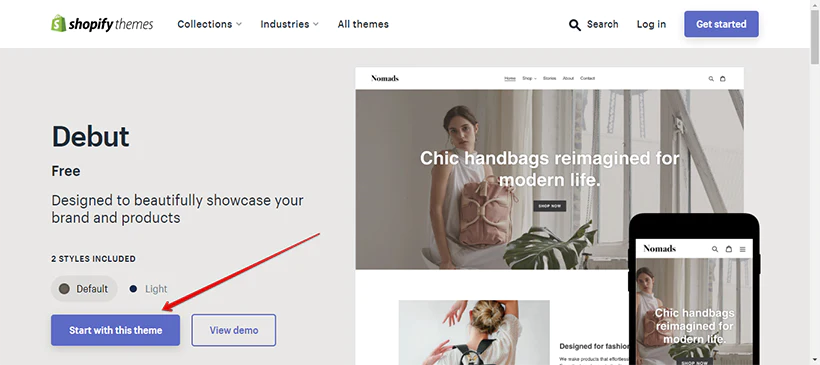 The Shopify Debut theme is a popular and versatile e-commerce website design option offered by Shopify, a leading platform for creating online stores. Debut is specifically designed for businesses new to the world of e-commerce or those looking for a clean, simple, and modern design to showcase their products effectively. It serves as a great starting point for entrepreneurs who want to establish an online presence quickly and efficiently.
Features of Shopify Debut Theme
Find the best features of Shopify Debut theme below:
Responsive Design: Debut is designed to be responsive, ensuring your online store looks and functions well across various devices, including desktops, tablets, and smartphones.
Homepage Slideshow: The theme features a customizable slideshow on the homepage, allowing you to highlight your key products, promotions, or brand messaging.
Featured Product Sections: Debut allows you to showcase specific products or collections prominently on your homepage, enabling customers to discover your best offerings with ease.
Collection Pages: The theme provides well-organized collection pages, making it simple for customers to explore different product categories within your store.
Product Filtering: Customers can filter products based on attributes like size, color, and price, enhancing their shopping experience.
Sidebar Menu: Debut features a collapsible sidebar menu that keeps navigation intuitive and organized, allowing customers to access different sections of your store effortlessly.
Testimonials and Social Proof: You can display customer testimonials and reviews, building trust and credibility among potential buyers.
Built-in Blog: The theme includes a blog feature, enabling you to create engaging content related to your products, industry, or brand.
Customizable Options: While Debut offers a predefined structure, you can customize colors, fonts, and other design elements to align with your brand identity.
Dynamic Checkout Buttons: Debut supports dynamic checkout buttons that streamline the purchasing process, helping to reduce cart abandonment.
SEO Optimization: Shopify themes, including Debut, are designed with SEO best practices in mind, allowing your store to be more easily discoverable on search engines.
How to Remove "powered by Shopify" in Shopify Debut Theme
One common customization desire is removing the "Powered by Shopify" attribution from the footer of your store. While the Debut theme doesn't offer a built-in setting for this, it's achievable through theme code modification. Learn how to elegantly eliminate this tag without compromising your store's aesthetics or functionality.
How to add drop-down menu in Shopify debut theme
Adding Drop-Down Menus to Your Debut Theme: Navigational ease is crucial for a seamless customer experience. Discover step-by-step instructions on incorporating drop-down menus into your Shopify Debut theme. From organizing product categories to optimizing menu structures, this customization enhances user navigation and accessibility.
Exploring Shopify Debut Theme 2.0
The release of Debut 2.0 brings exciting updates and improvements. Dive into the new features, enhanced design options, and functionalities that the Debut 2.0 version offers. Learn how to leverage these improvements to elevate your store's visual appeal and performance.
Get the latest insights, AI updates, and exclusive content delivered directly to your inbox.
Please enter a valid email address!
Please enter a valid store!
JOIN OUR COMMUNITY
Potential of the Debut Free Theme
For budget-conscious entrepreneurs, the fact that the Debut theme is free is a significant advantage. Discover how this theme's adaptability allows you to create a professional-looking online store without compromising on quality. We'll explore customization possibilities and design ideas that highlight the versatility of the Debut free theme.
Inspiring Examples of Shopify Debut Theme Usage
Visualizing the potential of a theme is paramount. We've compiled a selection of real-world examples that effectively utilize the Shopify Debut theme. Explore how different brands and industries have personalized the theme to match their unique styles and cater to their target audiences.
Shopify Debut Theme Alternatives
Sure, here are some of the best Shopify Debut theme alternatives in 2023:
Focal Shopify Theme: This theme is a great choice for businesses that want a modern and stylish look. It's highly customizable and comes with a variety of features, including a homepage slider, product filters, and a blog section.
Artisan: This theme is perfect for businesses that sell handmade or artisanal goods. It has a clean and minimalist design that highlights your products.
Booster: This theme is known for its fast loading speed and SEO-friendly code. It's a good choice for businesses that want to improve their search engine ranking.
Plain: This theme is a good option for businesses that want a simple and no-frills design. It's easy to customize and doesn't have any unnecessary features.
Shoptimized: This theme is designed to boost your sales. It comes with a variety of features that help you increase conversions, such as a sticky add to cart button and a product quick view.
Narrative: This theme is made by Shopify and is a good choice for businesses that want a professional and polished look. It's easy to use and comes with a variety of features, such as a homepage slideshow and a blog section.
Brooklyn Shopify theme: This theme is perfect for businesses that want a responsive and mobile-friendly design. It's easy to customize and looks great on all devices.
Dawn: This is the latest theme from Shopify and is designed to be the most customizable and powerful theme yet. It comes with a variety of features, such as a drag-and-drop editor and a built-in blog.
How to Integrate GPT Powered AI tool with Shopify Debut Theme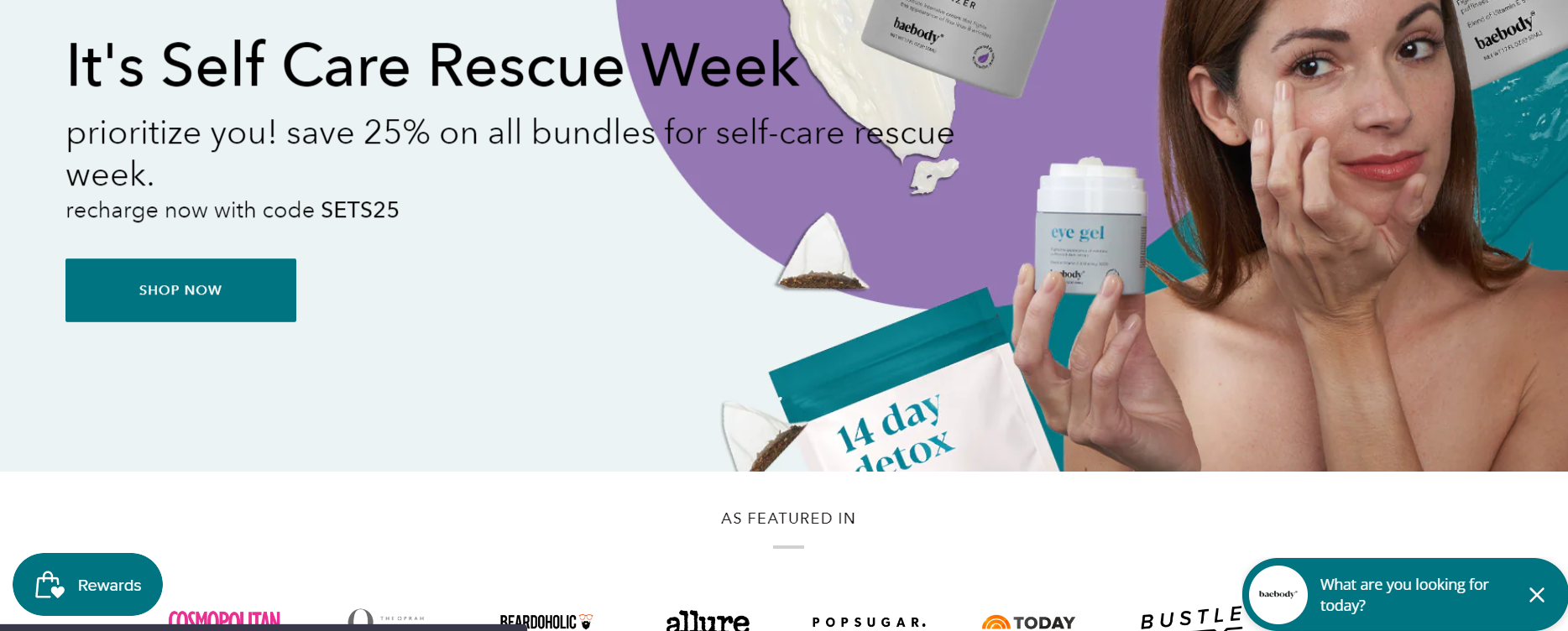 Manifest AI is a AI-powered personalization platform that helps Shopify merchants create personalized shopping experiences for their customers. It can be integrated with the Debut theme to add a variety of personalization features, such as:
Product recommendations: Manifest AI can recommend products to customers based on their past browsing behavior, purchase history, and interests.
Abandoned cart recovery: Manifest AI can send automated emails to customers who abandon their carts, encouraging them to complete their purchase.
Upsell and cross-sell suggestions: Manifest AI can suggest related products to customers who are viewing a product page.
Dynamic pricing: Manifest AI can adjust prices for products in real time based on factors such as customer location, time of day, and product availability.
To integrate Manifest AI with the Debut theme, you will need to create an account with Manifest AI and install the Manifest AI app on your Shopify store. Once the app is installed, you will need to create a personalization campaign and select the Debut theme as the target theme.
Manifest AI will then start collecting data on your customers and their shopping behavior. Once it has collected enough data, it will start generating personalized recommendations and suggestions for your customers.
Steps to integrate Manifest AI with Shopify Debut Theme
Step 1: Install Manifest AI from the Shopify Store
Step 2: Customize the widget as per your theme
Step 3: Test the widget and make it live
Conclusion
Elevate Your Store's Appeal with Shopify Debut Theme Customization The Shopify Debut theme serves as an excellent starting point for your eCommerce journey, offering a balance of simplicity and customization potential. By delving into theme customization, removing unwanted tags, integrating drop-down menus, and exploring new versions, you can create a visually stunning and user-friendly online store that resonates with your brand. As demonstrated through inspiring examples, the Debut theme can be transformed into a unique representation of your business, helping you stand out in the competitive eCommerce landscape.