CustomCat: A Print-On-Demand Platform for Businesses of All Sizes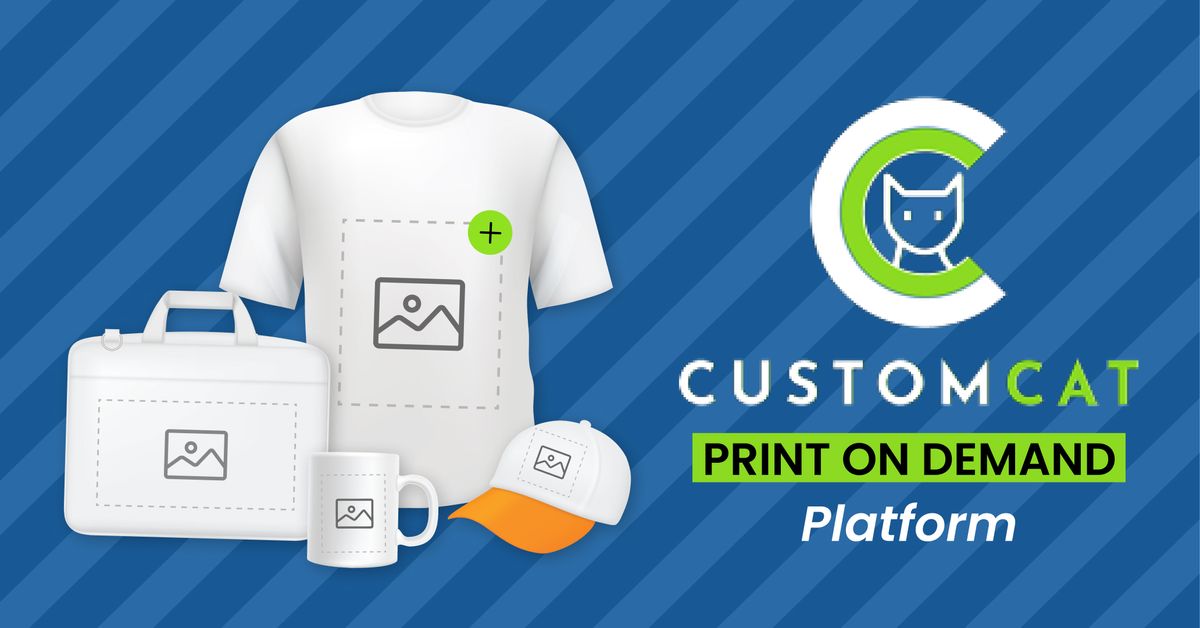 Do you want to start selling custom products without having to invest in inventory or shipping? If so, then a print-on-demand (POD) platform like CustomCat Shopify app is a great option for you.
CustomCat is a print-on-demand platform that allows businesses of all sizes to create and sell custom products, such as t-shirts, hoodies, mugs, and more. With CustomCat print on demand, you can design your own products or choose from a variety of pre-made designs. Once you create your product, CustomCat will print and ship it to your customers on demand.
In this blog post, we will take a closer look at CustomCat and discuss its features, pricing, and pros and cons. We will also discuss whether or not CustomCat print on demand is right for your business.
What is CustomCat pod?
CustomCat is a print-on-demand and fulfillment service that allows individuals and businesses to create custom-designed products, such as apparel, accessories, and home goods. Users can design their products, and CustomCat handles the printing, packing, and shipping directly to customers. It's a platform that enables e-commerce businesses to offer a wide range of personalized merchandise without the need for inventory management or production facilities.
How does CustomCat print on demand work?
Product Selection: Users choose from CustomCat's catalog of customizable products, which includes apparel like t-shirts, hoodies, and accessories like phone cases and home decor items.
Design Creation: Users can create their designs, logos, or artwork using CustomCat's online design tools or by uploading their custom designs. They have the creative freedom to personalize products to their liking.
Product Listing: After designing their products, users list them for sale on their preferred e-commerce platforms, such as Shopify, WooCommerce, or Etsy. They set their prices and descriptions.
Order Placement: When a customer places an order for one of the customized products, the order details are automatically sent to CustomCat print on demand.
Printing: CustomCat-print-on-demand then prints the custom design on the selected product using high-quality printing technology. They offer a variety of printing methods, including direct-to-garment (DTG) printing and embroidery.
Quality Control: CustomCat maintains quality control standards to ensure that the final product meets the user's design specifications and quality expectations.
Packaging: The customized product is packed professionally, and users can often choose to include branding elements or custom packing materials for a personalized unboxing experience.
Shipping: CustomCat print on demand handles the shipping process, including selecting the shipping method and delivering the product directly to the customer's doorstep.
Tracking and Customer Support: Users and customers can track the order's progress through the fulfillment process. CustomCat print on demand typically provides customer support to address any inquiries or issues related to orders.
Payment: CustomCat charges the user for the cost of production and shipping, and the user receives the profit margin they set when listing the product.
Customcat pricing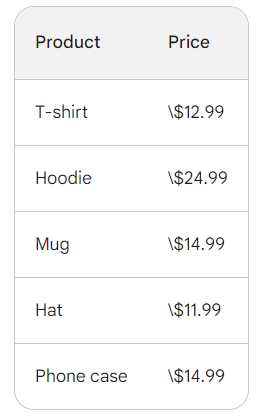 CustomCat pricing is based on the product you choose, the quantity you order, and the customization options you select. Here is a breakdown of the pricing for some popular products:
T-shirts: CustomCat t-shirts start at \$12.99 for a single shirt. The price goes down as you order more shirts. For example, 10 t-shirts start at \$10.99 each.
Hoodies: CustomCat hoodies start at \$24.99 for a single hoodie. The price goes down as you order more hoodies. For example, 10 hoodies start at \$22.99 each.
Mugs: CustomCat mugs start at \$14.99 for a single mug. The price goes down as you order more mugs. For example, 10 mugs start at \$12.99 each.
CustomCat print on demand also charges a setup fee for each product you sell. The setup fee is \$1.99 for most products. However, there are some products that have a higher setup fee, such as custom shoes and bags.
In addition to the product price and setup fee, CustomCat print on demand also charges a shipping fee. The shipping fee is based on the weight and destination of the product.
Here is an example of how CustomCat pricing works:
You want to sell 10 custom t-shirts.
The t-shirts start at \$12.99 each.
The setup fee is \$1.99 for each product.
The shipping fee is \$5.99.
So, the total cost to sell 10 custom t-shirts would be \$139.80. This includes the product price (10 x \$12.99), the setup fee (10 x \$1.99), and the shipping fee (1 x \$5.99).
CustomCat print on demand also offers a number of discounts, such as volume discounts and seasonal discounts. You can learn more about CustomCat pricing on their website.
Customcat reviews
The Customcat print on demand review are quite better than other apps, check the reviews here:
CustomCat has a rating of 4.5 out of 5 stars on Trustpilot, based on over 1,000 reviews. Here are some of the things that customers like about CustomCat:
Easy to use: CustomCat print on demand is easy to use, even if you're not a designer. The platform has a drag-and-drop editor that makes it easy to create custom products.
Wide variety of products: CustomCat offers a wide variety of products, including t-shirts, hoodies, mugs, hats, and more.
Competitive prices: CustomCat's prices are competitive, especially when you factor in the fact that you don't have to invest in inventory or shipping.
Good customer service: CustomCat print on demand has a good customer service team that is responsive to inquiries.
Here are some of the things that customers dislike about CustomCat:
Longer shipping times: CustomCat prints and ships products on demand, so shipping times may be longer than if you were selling products yourself.
Limited customization options: CustomCat print on demand offers a limited number of customization options. If you need to make extensive changes to a product, you may need to find a different POD service.
High setup fees: CustomCat charges a setup fee for each product you sell. This can add up if you're selling a lot of products.
CustomCat Alternatives
Certainly, here are some alternatives to CustomCat print on demand in the print-on-demand and custom merchandise space:
How to grow your business started with CustomCat print on demand using an GPT powered AI tool?

Streamline your customer service with AI: A GPT-powered AI tool can handle customer inquiries, resolve issues, and offer personalized suggestions, freeing your time for other business tasks. For instance, Manifest AI can create a Shopify chatbot to assist with common queries.
Craft tailored marketing campaigns effortlessly: Leverage AI to design marketing initiatives specifically targeted to your audience, boosting conversion rates and ROI. E-commerce tools like ChatGPT can create chatbots for Shopify to engage customers and gather data for precise campaign targeting.
Enhance product discovery for users: Utilize AI to provide an intuitive, user-friendly product exploration experience. Generate product recommendations based on customer interests or implement interactive filters for seamless product searching.
Deliver multilingual support: Use AI to offer support in multiple languages, whether by translating your content or employing chatbots fluent in customers' native languages.
Conclusion
CustomCat print on demand stands as a versatile and accessible print-on-demand platform that caters to the diverse needs of businesses, regardless of their size. With an extensive range of customizable products, competitive pricing options, and the convenience of automated fulfillment, CustomCat print on demand empowers entrepreneurs and creators to bring their unique product ideas to life. While it's essential to consider factors like quality control and shipping logistics, CustomCat's offerings make it a valuable asset for those seeking to embark on or expand their custom merchandise ventures. Whether you're a small startup or a growing enterprise, CustomCat provides the tools and resources to turn creativity into commerce.
FAQs
Here are the most frequently asked questions related to CustomCat print on demand app:
How much does CustomCat charge?
CustomCat's pricing varies depending on the specific products and printing options you choose. They offer competitive pricing with no upfront costs, and you can view detailed pricing information on their website. CustomCat charges for the cost of the product, printing, and any additional customization options you select, allowing you to customize pricing based on your business needs and profit goals.
How to use customcat in etsy?
To use CustomCat in Etsy:
Create a CustomCat Account: Sign up for a CustomCat account on their website.
Install CustomCat App: In your Etsy seller account, go to "Shop Manager," then "Settings," and select "Apps." Search for "CustomCat" and install the CustomCat app.
Link Your Etsy Shop: Connect your Etsy shop to CustomCat by providing the necessary permissions.
Upload Your Designs: Upload your custom designs or artwork to CustomCat through their platform.
Create and Publish Listings: Use CustomCat to create and publish listings for your custom products on Etsy.
Order Fulfillment: When customers place orders on Etsy, CustomCat will handle the production and shipping of your custom products.
Manage Inventory: Monitor inventory levels and track order fulfillment through CustomCat's platform.
Provide Customer Support: Be prepared to address customer inquiries about orders and products.