SPOD: The Complete Guide to Print on Demand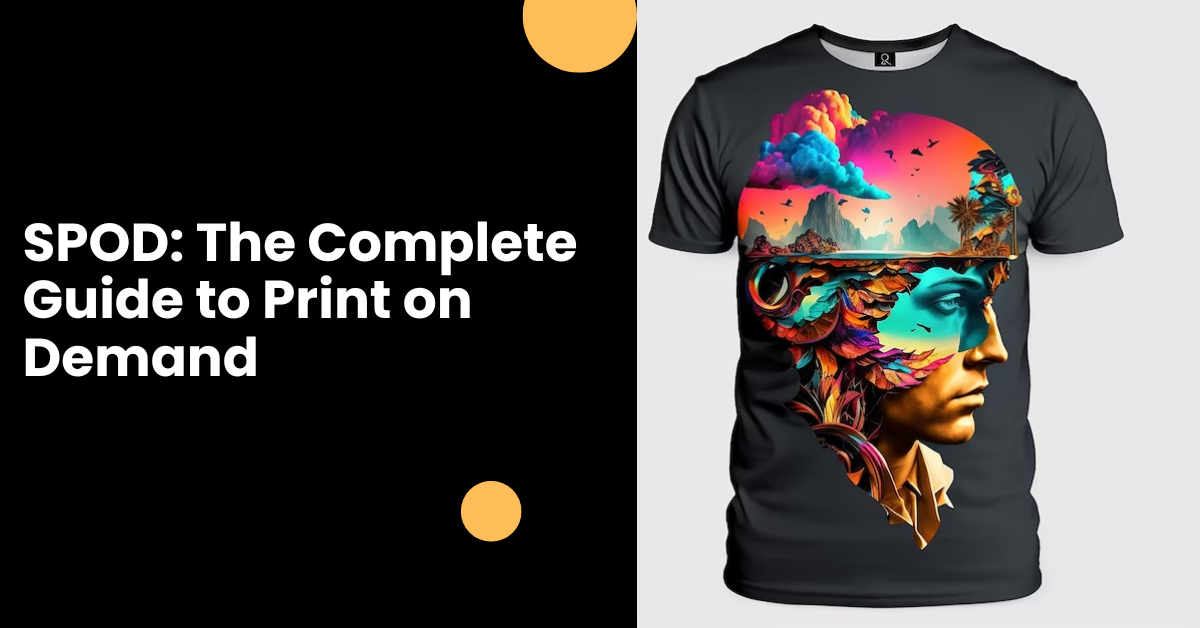 Have you ever thought about turning your creative designs into real products that people can buy? Print on demand (POD) is a business model that allows you to do just that. With POD, you don't have to worry about printing or shipping products yourself. A POD company will print and ship your products on demand, so you only pay for the products that you sell.
SPOD Shopify is a leading POD company that offers a wide range of products and services. In this guide, we will show you how to use SPOD to turn your designs into profitable products. Whether you are a seasoned entrepreneur or a new artist, this guide will help you get started with POD.
What is SPOD print on demand?
SPOD stands for "Spreadshirt Print-On-Demand," and it is a platform that enables individuals, businesses, and creators to design and sell custom apparel and merchandise without the need for inventory or upfront costs. SPOD print on demand products offer a user-friendly interface where users can upload their own designs, choose from a range of customizable products (such as t-shirts, hoodies, mugs, etc.), and create their own branded storefront.
Once a customer places an order, SPOD print on demand prints the design on the chosen product and handles all aspects of production, including printing, quality control, and packaging. The product is then shipped directly to the customer, allowing the creator to focus on design and marketing without the hassle of managing inventory or fulfillment.
This Print-On-Demand model has gained popularity among artists, entrepreneurs, and online influencers looking for a cost-effective way to monetize their designs and reach a global audience. SPOD provides a seamless and efficient platform for individuals and businesses to turn their creative ideas into tangible, customized products available to customers worldwide.
What makes SPOD-print-on-demand so great?
SPOD Print-On-Demand stands out in the industry for several compelling reasons:
Exceptional Print Quality:
SPOD is renowned for its commitment to producing high-quality prints. Utilizing advanced printing technology and premium materials, SPOD ensures that every design is reproduced with vibrant colors, sharp details, and long-lasting durability. This dedication to quality sets SPOD apart, making it a trusted choice for creators who prioritize excellence in their products.
Rapid Production Turnaround:
Time is of the essence in the world of e-commerce. SPOD recognizes this urgency and prides itself on lightning-fast production times. This means that from the moment an order is placed, SPOD print on demand swiftly processes, prints, and ships the product. Such efficiency not only delights customers with prompt deliveries but also boosts overall satisfaction and encourages repeat business.
Extensive Range of Customizable Products:
SPOD's product catalog goes far beyond standard apparel. Creators have the freedom to customize a diverse array of items, including clothing, accessories, home goods, and promotional merchandise. This wide selection empowers creators to cater to various tastes and preferences, expanding their potential customer base and revenue streams.
No Upfront Costs or Inventory Hassles:
One of the most significant advantages of SPOD's Print on Demand model is the elimination of upfront costs and the need to manage inventory. Creators can launch their designs without investing in bulk quantities or worrying about warehousing expenses. This not only reduces financial risk but also grants the freedom to experiment with new designs and ideas.
Global Reach with Efficient Shipping:
SPOD's extensive network of production facilities around the world allows for global fulfillment. This means that creators can reach customers on a global scale, and orders are fulfilled from the nearest facility, minimizing shipping times and costs. The ability to offer timely deliveries to international customers enhances the overall shopping experience and fosters customer loyalty.
How does SPOD print on demand work?
Here's a detailed breakdown of how SPOD-Print-on-Demand works:
Design Creation:
Creators start by designing their artwork or graphics using graphic design software like Adobe Illustrator, Photoshop, or any tool of their choice. These designs can include logos, illustrations, slogans, and various other creative elements.
Uploading Designs to SPOD:
After creating the designs, creators log in to their SPOD print on demand account and upload their design files. SPOD's platform supports a wide range of file formats, ensuring compatibility with most design software.
Product Selection and Customization:
Creators have access to a diverse catalog of customizable products on the SPOD Spreadshirt platform. This includes apparel like t-shirts, hoodies, and accessories like mugs, phone cases, and more. For each product, creators can choose from available colors, sizes, and styles.
Design Placement and Scaling:
Within the SPOD print on demand platform, creators can use a user-friendly interface to position and scale their designs on the selected products. This allows for precise customization, ensuring that the final product accurately reflects the creator's vision.
Optional Storefront Setup:
Creators have the option to set up their own branded storefronts on the SPOD print on demand platform. This storefront provides a dedicated space for creators to showcase their designs and build a brand identity. Alternatively, creators can integrate SPOD with their existing e-commerce website or platform.
Listing and Pricing:
Creators create listings for their customized products, setting their desired retail prices. SPOD provides transparent pricing, which includes the base cost of the product and any additional fees. Creators can easily calculate their costs and determine their profit margins.
Customer Orders:
When a customer places an order for a product featuring the creator's design, SPOD's automated system captures the order details, including the chosen product, size, color, and shipping information.
SPOD Printing and Production:
SPOD's production facilities take over the printing process. They use advanced direct-to-garment (DTG) and sublimation printing technology, ensuring that the design is accurately and vividly reproduced on the chosen product. For non-apparel items like mugs, specialized printing techniques are employed.
Quality Control:
Each finished product undergoes a meticulous quality control process. This ensures that the print quality, alignment, and overall product condition meet SPOD's high standards.
Packaging and Shipping:
After passing quality control, the product is carefully packaged. SPOD's global network of production facilities allows for efficient fulfillment and shipping to customers worldwide. The product is shipped directly to the customer's provided address.
Delivery to Customer:
The product is delivered to the customer's doorstep, providing a seamless and hassle-free shopping experience.
Customer Support and Returns (if necessary):
SPOD print on demand offers customer support to address any inquiries or issues that may arise. In the rare event of a return or exchange, SPOD handles the process on behalf of the creator, ensuring a positive customer experience.
SPOD print on demand pricing
The pricing of SPOD print on demand varies depending on the company you use and the product you choose. However, there are some general factors that can affect the SPOD print-on-demand pricing, which are as follows:
Product Type and Specifications:
The type of product selected, such as t-shirts, hoodies, or mugs, as well as specific product details like size, color, and style, can affect the base cost. Specialty options or premium materials may have different pricing.
Printing Method:
Different printing methods, such as direct-to-garment (DTG) printing or sublimation, may have varying associated costs. Each method offers unique benefits and quality outcomes, which can influence pricing.
Quantity Ordered:
Bulk orders are often eligible for volume-based discounts. Ordering larger quantities of a specific product can lead to lower per-unit costs, providing an incentive for creators looking to sell in bulk or for events and promotions.
Shipping Options and Destinations:
The choice of shipping method (e.g., standard, expedited) and the destination of the shipment (domestic or international) can affect the overall cost. Different shipping options have varying associated fees, which may be passed on to the customer.
Optional Services and Customizations:
Additional services or customizations, such as branded labels, special packaging, or rush production, may come with their own fees. These optional features can enhance the overall product and customer experience but may incur additional costs.
Spod products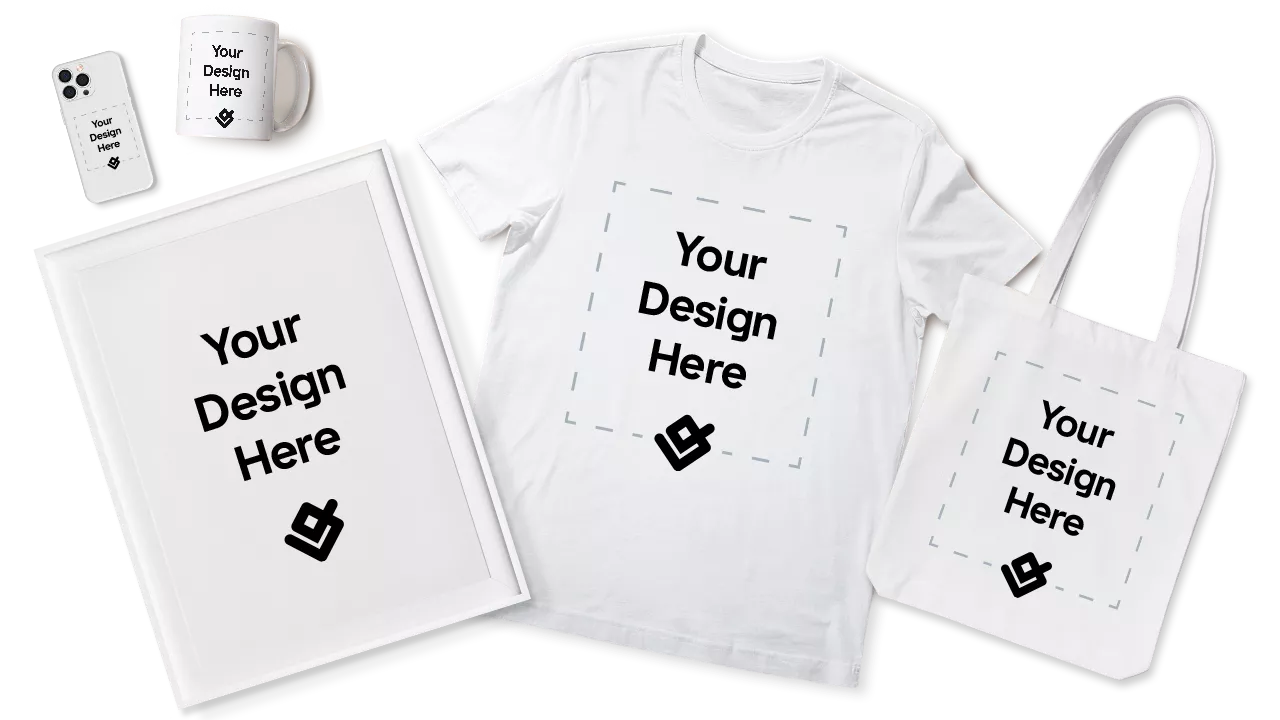 Spod (Spreadshirt Print-On-Demand) offers a wide range of customizable products for print-on-demand services. These products include:
Apparel: T-shirts, hoodies, sweatshirts, and more in various styles and sizes.
Accessories: Items like tote bags, caps, hats, and aprons that can be personalized.
Home and Living: Products for home decor, such as pillows, mugs, blankets, and posters.
Promotional Items: Customizable items like phone cases, mousepads, and buttons for promotional purposes.
Kids and Babies: Clothing and accessories for children, including baby bodysuits and toddler T-shirts.
Gifts: Unique gift items like puzzles, magnets, and bags that can be personalized.
Art Prints: High-quality art prints on canvas, posters, and other materials.
Seasonal Items: Specialized products for holidays and occasions.
Is SPOD worth it?
Yes, SPOD (Spreadshirt Print-On-Demand) is worth considering for many creators and entrepreneurs. It offers several advantages that can make it a valuable platform for turning your designs into profitable ventures:
High-Quality Printing: SPOD print on demand is renowned for its exceptional print quality, ensuring that your designs come to life with vibrant colors and sharp details.
Wide Range of Customizable Products: SPOD provides a diverse catalog of customizable items, allowing you to cater to various audiences and expand your product line.
No Upfront Costs or Inventory Management: The Print-On-Demand model eliminates the need to invest in inventory or manage warehousing, reducing financial risk and operational complexity.
Efficient Production and Fulfillment: SPOD is known for its fast production times, ensuring that orders are processed and shipped promptly, which can lead to higher customer satisfaction.
Global Reach: With production facilities worldwide, SPOD print on demand enables you to reach a global audience, providing an opportunity to tap into international markets.
User-Friendly Platform: SPOD's intuitive interface makes it easy for you to upload designs, customize products, and manage your storefront or integrate with existing e-commerce platforms.
SPOD print on demand reviews

Positive Aspects:
High Print Quality: Users often praise SPOD print on demand for its exceptional print quality, with vibrant colors and sharp details.
Efficient Production: Many reviewers appreciate SPOD's fast production and shipping times, leading to quicker delivery for customers.
Wide Range of Products: SPOD offers a diverse selection of customizable products beyond apparel, providing flexibility for creators.
Global Reach: Users highlight the advantage of SPOD's global network of production facilities, enabling them to reach a broader audience.
User-Friendly Platform: SPOD's user interface is often described as easy to navigate and use, making it accessible for creators of all levels.
Considerations:
Pricing: Some users mention the need to carefully calculate pricing to ensure a suitable profit margin, as costs can vary based on product type and customization.
Marketplace vs. Personal Branding: Creators should decide whether to sell through the SPOD marketplace or integrate SPOD print on demand with their own website, considering their branding and marketing strategy.
Competition: Competition in some niches may be intense, so creators should conduct market research to gauge demand and competition.
Customer Support: While many users have positive experiences with SPOD's customer support, occasional feedback mentions the need for improved responsiveness.
Optional Services: Creators should review the costs and benefits of optional services and customizations offered by SPOD to determine if they align with their needs.
SPOD alternatives
There are several alternatives to SPOD (Spreadshirt Print-On-Demand) that offer similar services for creators looking to turn their designs into tangible products. Here are some popular Print-On-Demand platforms:
Printful
Printful is a widely used Print-On-Demand platform known for its high-quality printing and extensive range of customizable products. It integrates seamlessly with various e-commerce platforms and offers warehousing services in addition to Print-On-Demand.
Redbubble
Redbubble is a global online marketplace that allows artists and designers to sell their artwork on a wide range of products, from apparel to home decor. It provides a community-driven platform with a large customer base.
Teepublic
Teepublic specializes in apparel and accessories, offering a platform for independent artists to sell their designs. It has a wide range of product options and a strong focus on community and artist support.
Zazzle
Zazzle is a Print-On-Demand and custom product platform that allows creators to design and sell a wide variety of products. It provides tools for customization and personalization, catering to a diverse customer base.
Printify
Printify is a Print-On-Demand platform that connects creators with a network of print providers worldwide. It offers a wide range of products and allows creators to choose from a selection of print providers based on factors like pricing and location.
TeeSpring
TeeSpring is a platform that enables creators to design and sell custom apparel, accessories, and other products. It provides features for creating and launching campaigns, making it popular for limited-time promotions.
AOP+ (All Over Print)
AOP+ specializes in all-over sublimation printing on a range of products, including apparel and accessories. It's known for producing unique, vibrant, and full-coverage designs.
Merch by Amazon
Merch by Amazon is a Print-On-Demand service specifically for apparel. It allows creators to upload their designs and sell them on Amazon, leveraging the extensive reach of the e-commerce giant.
CustomCat
CustomCat offers a wide range of customizable products, including apparel, home goods, and promotional items. It provides white-label fulfillment services and integrates with various e-commerce platforms.
How to grow your business with SPOD print on demand using a GPT-powered AI tool?
Streamline your customer support using AI: A GPT-powered AI tool can efficiently handle customer inquiries, resolve issues, and provide personalized guidance, freeing your time for other business tasks. For example, with Manifest AI, you can create a Shopify chatbot to assist with common queries.
Craft targeted marketing strategies effortlessly: Utilize AI to create marketing campaigns tailored to your specific audience, resulting in improved conversion rates and ROI. E-commerce tools like ChatGPT for Shopify can develop chatbots to engage customers and gather data for precise campaign targeting.
Enhance product discovery: Utilize AI to improve the user experience with an intuitive product exploration process. Generate product recommendations based on customer interests or incorporate interactive filters for a seamless product search.
Offer multilingual assistance: Leverage AI to provide multilingual customer support, either through content translation or by deploying chatbots proficient in customers' native languages.
Conclusion
In the expansive landscape of Print-On-Demand, SPOD emerges as a game-changer. Its commitment to top-tier print quality and lightning-fast production times sets it apart. With a diverse range of customizable products and an intuitive platform, SPOD caters to creators of all kinds. The absence of upfront costs and inventory management liberates entrepreneurs to focus on their craft. SPOD's global reach ensures that designs resonate with a worldwide audience. Transparent pricing and robust customer support further solidify its position as a leader in the industry. This comprehensive guide illuminates SPOD's potential to transform creative visions into tangible, coveted creations. Elevate your design journey with SPOD print on demand, where imagination knows no bounds.